I love Formula One.  I have a bucket list item to go to all the races.  I've also wanted to see the Netherlands and northern Europe, so what better than to see the race in Spa, Belgium.
It also happened to be the year that a friend of ours got married and was having a wedding party in France.  Great – two items, one trip.
Now, the party was in the south of France.  Close to Barcelona.  Which is near El Vendrell.. my favorite place on Earth.
Could we manage to go to RA Spa in El Vendrell, the wedding and then Spa F1?  Of course! Don't be silly!
Oh, wait… on the way there, can we stop in Amsterdam too?  Of course!  Why not?
So.. here was our road trip..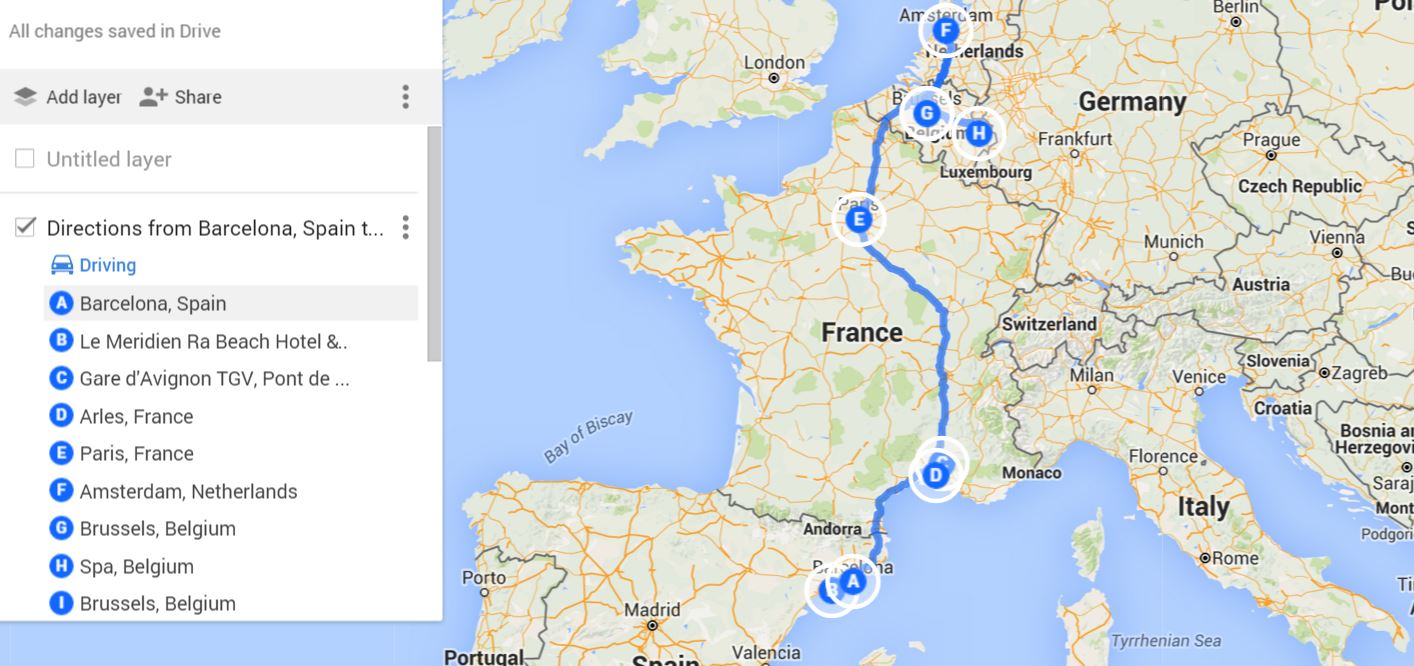 It makes me tired just looking at it!  It was an excellent trip though and many memories all in two weeks time.
I have written about each of these places in more detail so you should check out each page for more tips.