Paris is one of my favorite places on Earth. The history, culture, food and wine!  On this page I am going to cover basics.  Feel free to email me if you want more information or have questions.
First, you need to think about what kind of Paris vacation you want to have. We have been there for three days and for more than a week.  We have done all of the tourist options and on other trips did none.  Do you want to see all the museums, or spend time sitting at a cafe absorbing the view (Highly recommend).
These are my favorite things to do in Paris.  There are many so they didn't fit here.  Not sure if something is worth the time – just ask me!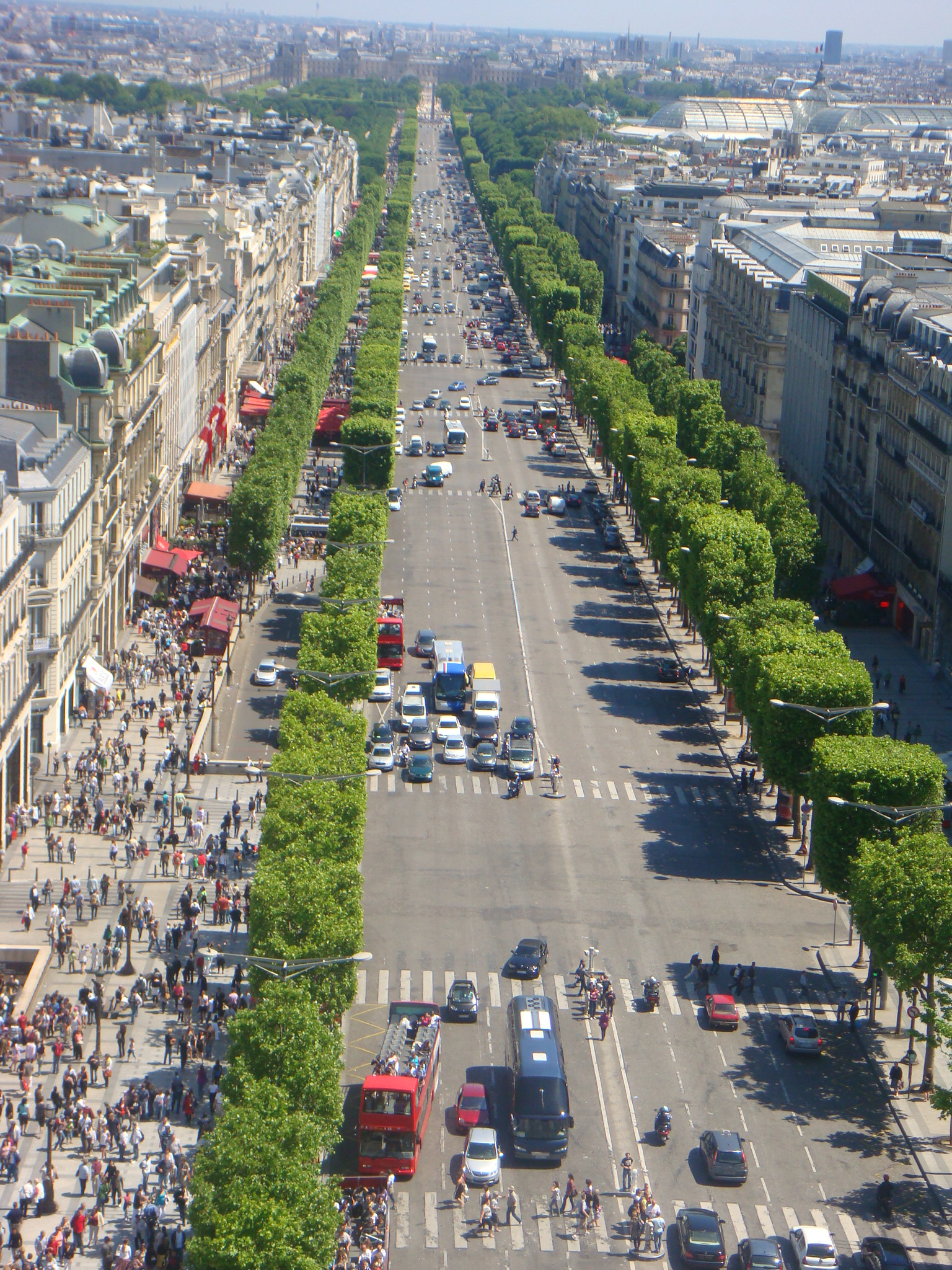 When to go…
I went to Paris once in July.  NEVER EVER EVER AGAIN.  It was so crowded with too many tourists. The staff at the hotels had clearly had enough and it was just busy everywhere. This is not the Paris I know and love.
There are two good times to go: May and September.  Both of these are close enough to summer that you might get a few warm days but kids are in school so much fewer tourists.
There is one other time to consider: Christmas.  The holiday shopping is wonderful and while it is cold, not too bad.  There are a lot of people, so you have to be prepared for the crowds.  The lights and Christmas displays though are like nothing you will have ever seen. Take NYC Christmas x 10!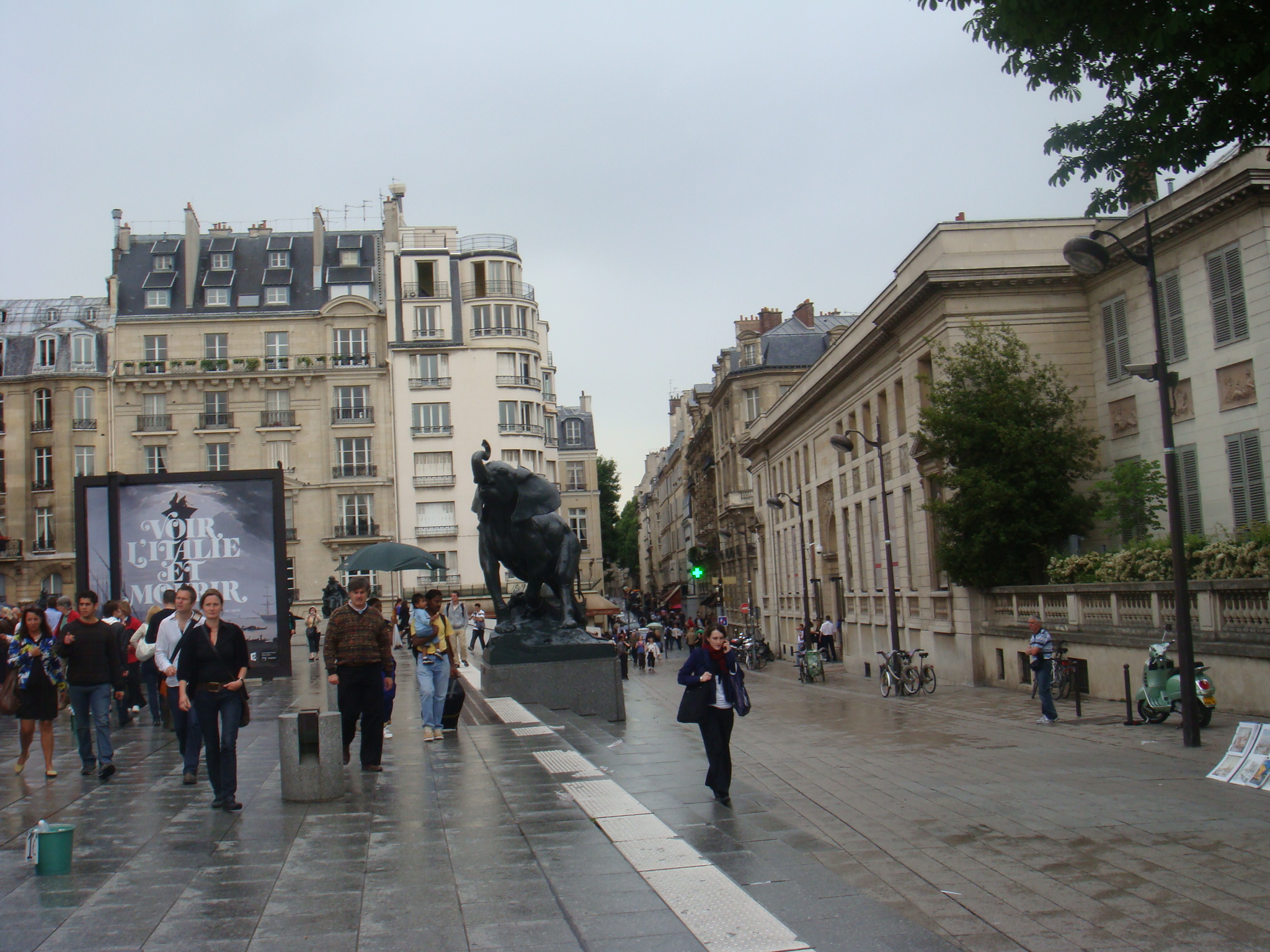 You should always take appropriate clothing as it probably will rain at some point while you are there.
Where to stay…
Unless you have a lot of money or a ton of points, you probably will not be staying on the main street – Champs-Elysees.  It is the main shopping avenue in Paris and the most tourists you will see in one spot. It is convenient though, especially if it is Christmas time.  You step right out of your hotel and there is Paris.  Well, the shopping touristy part anyway.
I have a few favorite spots to stay.
Le Meridian is in a spot that is near the metro, but not in a crowded area.  There are enough eateries that you do not have to leave your hotel very far.  Plus the hotel is big, which means they have a good bar, and lots of room in case you are rained in or just too tired to go out.
The Marriott Renaissance by the Louvre is excellent too.  It is small but is very nice and in walking distance of many attractions.
A small boutique hotel called Duret also was a good bet.  It is a little out of the way but if you are going for a relaxing time, I highly recommend.
People pay a lot of money for hotel rooms to be near landmarks.  I will say it over and over.. consider how much you will save in cab rides if you spend a little more to stay close.  However, keep in mind that you will get a lot of tourism if you are in the wrong spot.  This could be good or bad.    If you are near a metro, you probably are ok.  Le Meridian is kind of far, but the metro is right there (and not a lot of tourism) makes up for the 10 min metro ride.  Plus, sometimes it is cool to be on the metro in another country.
Planning your trip…
There are thousands of websites that give you an overview of Paris and what you should or should not do.  It is really a crap shoot. What is good for one person isn't for the other, but had they gone on a different day would have been spectacular.  My advice is to think about what you want to do and why, then adjust.
For example, if you want to go up to the top of the Eiffel Tower to see the city, there are MANY better views.  If you want to go up just to do it, then that is another thing.
There are three excellent views that do not usually make people's lists:
1.  Arch De Triumph – you can take the really narrow stairs to the top.  It sits at the top of the Champs-Elysees so you get a really cool view of the trees that line the street.
2. Pompidou – Take the escalator that is on the outside of the building up to the top.  That is cool in itself.  The view you get is of the Eiffel Tour and the city.  This is one of my favorite views.
3. Sacre Couer – Going up to the church is a cultural event in itself.  The good thing about this is that it is free, so if you are on a budget, I recommend doing this one.  If you aren't, do it anyway 🙂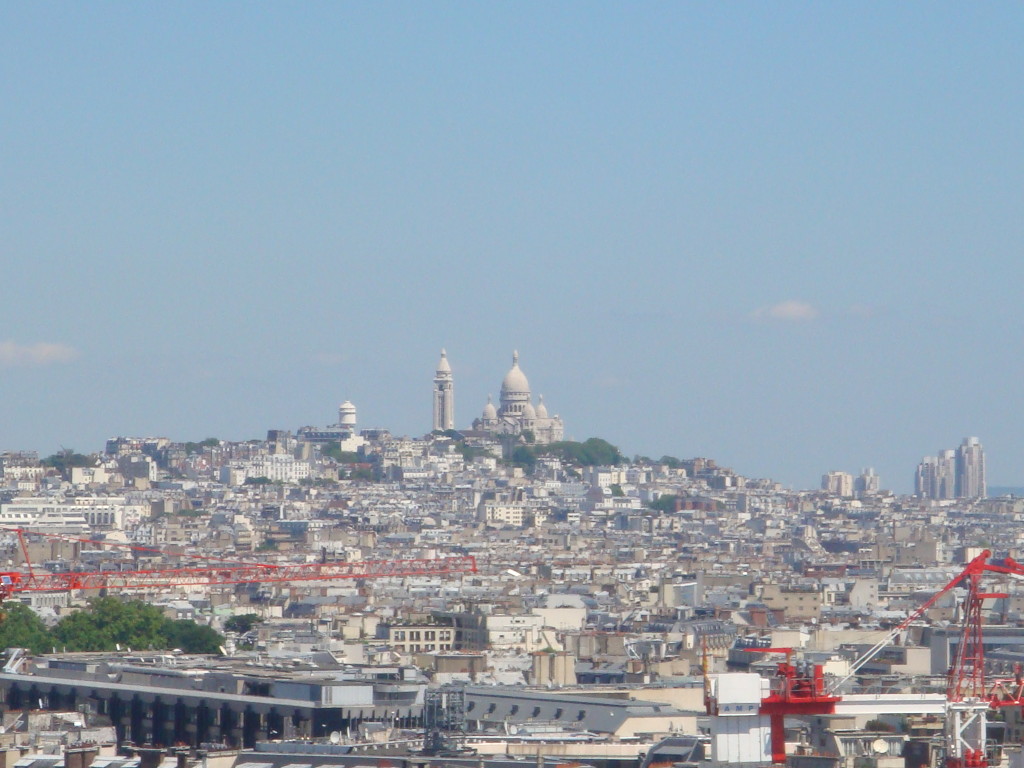 In addition to seeing the city from a bird's eye view, you also want to make sure you at least see a few of these:
1. Musee d"Orsay – even if you aren't into art, go here.  You will recognize things you have seen before, I promise.  Check out the website before hand and make a note of what you want to see.  Last time I was there they had a big visit of Van Gogh.  I wished I would have checked before so I could have had more time.
2. Eiffel Tower – like I said before, there are many other ways to see the city, but the park around the Tower is cool.
3.  Notre Dame –  Go at an odd time.  Go to mass if you can.  Otherwise the lines can be long to get in.  If you see the line, go have a coffee and come back.  If you are going for mass they let you cut the line (but you must go to mass!).  I also have a funny story about going to mass.  Read it here. You never know what you will see!
4.  Montmartre – spend at least have a day roaming these streets.  The shops are tourist traps but you were going to buy that scarf anyway!
5.  Le Marais  – if you like shopping, this is another good spot.  There are some newer stores and it isn't as crowded as other areas.
6.  Louvre – Even if you are not going to go inside, the building itself is just awesome.  Its on the river so that whole area is just beautiful Paris!  Hint: don't go in main door.  Go through the subway entrance for a shorter line.
7. Saint Michael and Latin Quarter – just cool spots.
There are a ton of books that list things to do.  I like Paris Pocket Guide (affiliate) because it is easy to handle.  You will see a lot of these type of books in my posts because they are small, yet handy.
Eating and what to know
There are so many cafes and little restaurants that it is fun just to walk around.  Many people sit outside so you can just walk by and see what people are eating.  Here is another thing to consider.  If you sit at a cafe, especially outside, service will be slow.  Take your time – you are sitting at a table in Paris!  That is the experience.   If you don't know what to expect, here is an extreme, but realistic timeline of what you can expect.  (Of course not all places are like this but you need to know this so you don't get frustrated).
Here we go:
You see a cafe that looks good.  You look around to have someone seat you.  No one is around.  Just sit. If you sit in the wrong spot, they will tell you.  Once you start to sit, magically a waiter will probably appear. Or not.  You might wait 5 minutes.
Sometimes they visit each table in order of the table.  Not when you are ready.  Watch for this as it will save you frustration.
They ask you what you want.  You do not yet have a menu.  ORDER YOUR DRINK NOW.  Most likely these are your choices:  water (tap is fine.. do not pay for water unless you want gas in it), beer, wine, latte, espresso… you see, generic.  I have seen people say "I think I want a beer, what kind of beer do you have".. uh oh.  Now you will wait for the menu.
Wait.
Menu arrives.  You pick, you order you wait. Wait.  Now, had you ordered the beverage when the server came first, you will be waiting with a nice beer that you have no idea of the name (but it will be good).
Anyway, you get my point.  Waiting in Paris is the past time.
Where to Eat
There are so many good places.  Read here for my favorites.
There are so many things to experience in Paris that you can make each trip very different.  Take your time, slow down and enjoy the city.
What did I miss?  What are your favorite places?