I have been to Chicago many times and each time have had an exceptional experience.  The city is great, with shopping, food and just some really good history.  There is always something going on in the city and I am not sure why I do not go more often.
This year, I headed up to the Windy City to experience St. Patrick's day.  I have always wanted to see the river green and had no idea the party I was in for that day.  First, let me say that Chicago knows how to party.  They start dying the river green around 9am and the festivities are well under way.
It wasn't hard to find the festivities. Just walk over to the river.  The plumbers' union is the ones that dye the river and they were having a hell of a good time.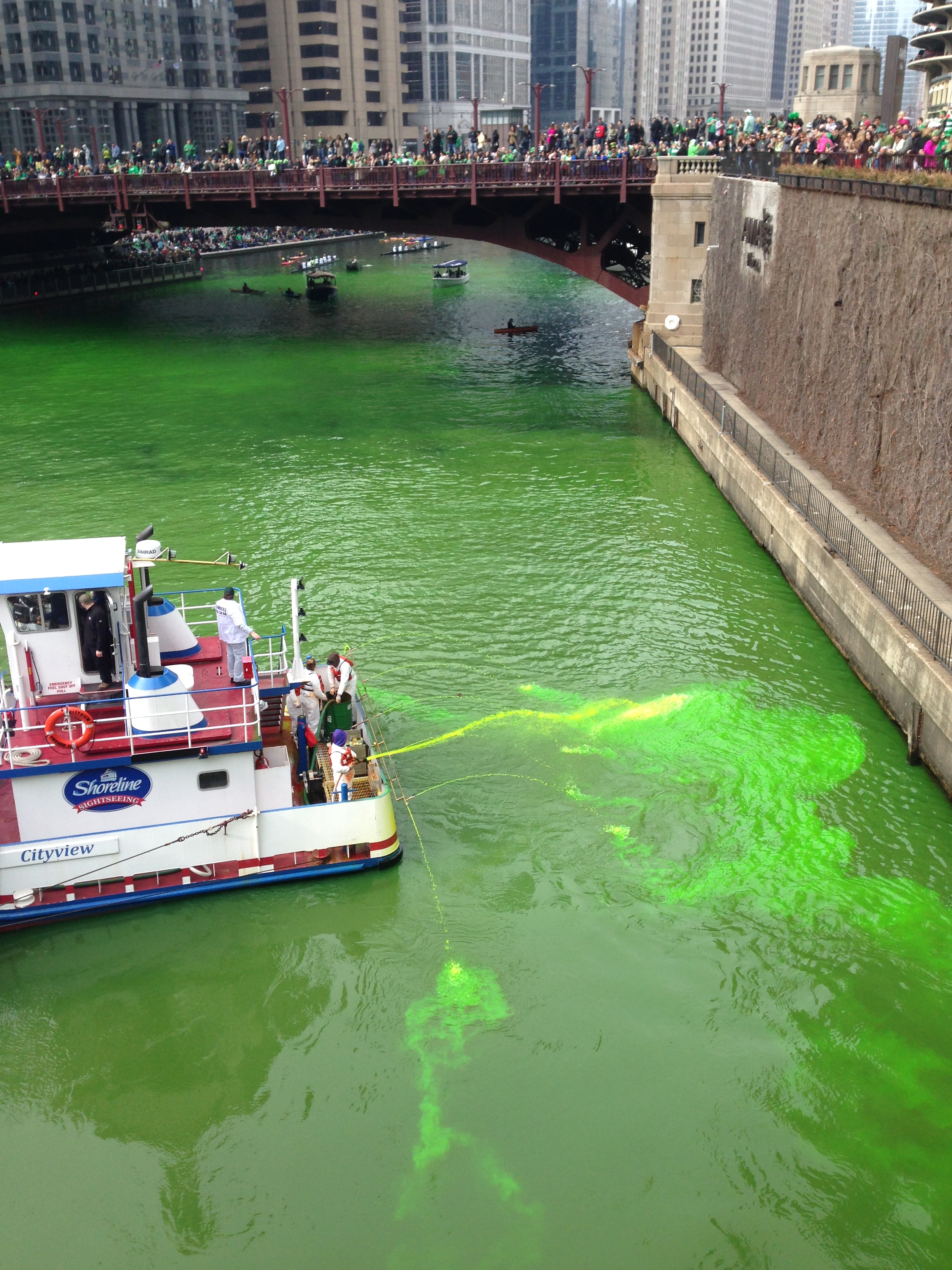 There are parties throughout the city and many around the river or as you head to the parade.
Ah, yes the parade.  I was warned by numerous people that the parade was a crazy event.  I have been to Mardi Gras, Oktoberfest, etc.  I can handle crazy.  Well, the 'irish' in Chicago pack it all into one day!  The crowds were everywhere, but I must say that even though I did see a few disorderlies, I never felt unsafe.
We spent most of our time at McCormicks and everyone I asked said they were not going to the parade.  The hubs and I decided to head over and check it out anyway.  We couldn't get there… too many people!