I love street art.  The way an artist openly expresses their talent.  Of course I have this internal conflict as what is right vs wrong – the artist did just deface property.  The Philadelphia Mural Tour opened my eyes to the process of street art, the rules, and how to go about getting your own mural!
What is a Mural
After watching a guy in Berlin spray paint a fabulous work of art on the side of a building (and yes, he did make the building look better), I thought I should learn more about it.
So I signed up for the Philadelphia Mural Tour to learn more.   A big thanks to them for working with me and accommodating us.  The first thing I learned was the basics:
Murals are not graffiti.  It sounds so weird to say that, but I don't think most people really understand this.  Murals are conversations between the artist and the building owner.  The mural artist does not 'tag' a wall or randomly paint something.  It is a process of talking to the owner, drafting up the art (usually via computer) and then printing out the image to be painted on paper.   Then the mural is hung on the wall via a process.
There is a Process
As you stand in front of these majestic works of art you wonder how on Earth someone was able to paint on the wall.   Once you understand the process of discussion, involvement, printing and painting and then hanging, it become much more real.
Each mural has a story to tell.
Each mural follows a process to ensure collaboration.
Types of Murals
There are four primary categories of mural "types":
Restorative Justice – these murals are about healing.  They help people in jail or victims of a crime tell their story.  Give them a voice.
Porch Light – these murals focus on behavioral health, giving the homeless or addicts somewhere to express themselves.
Education – these murals work with school and education to teach various topics
Community murals – maybe you just want a mural on your home. You can get one.
An average mural's expense is $35,000.   The average row house mural costs $15,000.   No, that is not a typo.  The main cost is the scaffolding.  How else to get the wall prepped and hung.  And you must have scaffolding.  Remember, this is not graffiti – these are murals.  They are huge – taking up the full size of buildings.   There are other costs too.. like do they have to occupy the parking lot, are permits needed, etc.   This is serious business.
On a side note, if you want to study specific muralists, there is a list of them on Wikipedia where you can start.
What to See on the Philadelphia Mural Tour
Here are some examples of the work you can see on the tour.  It is better to just show you than try to explain: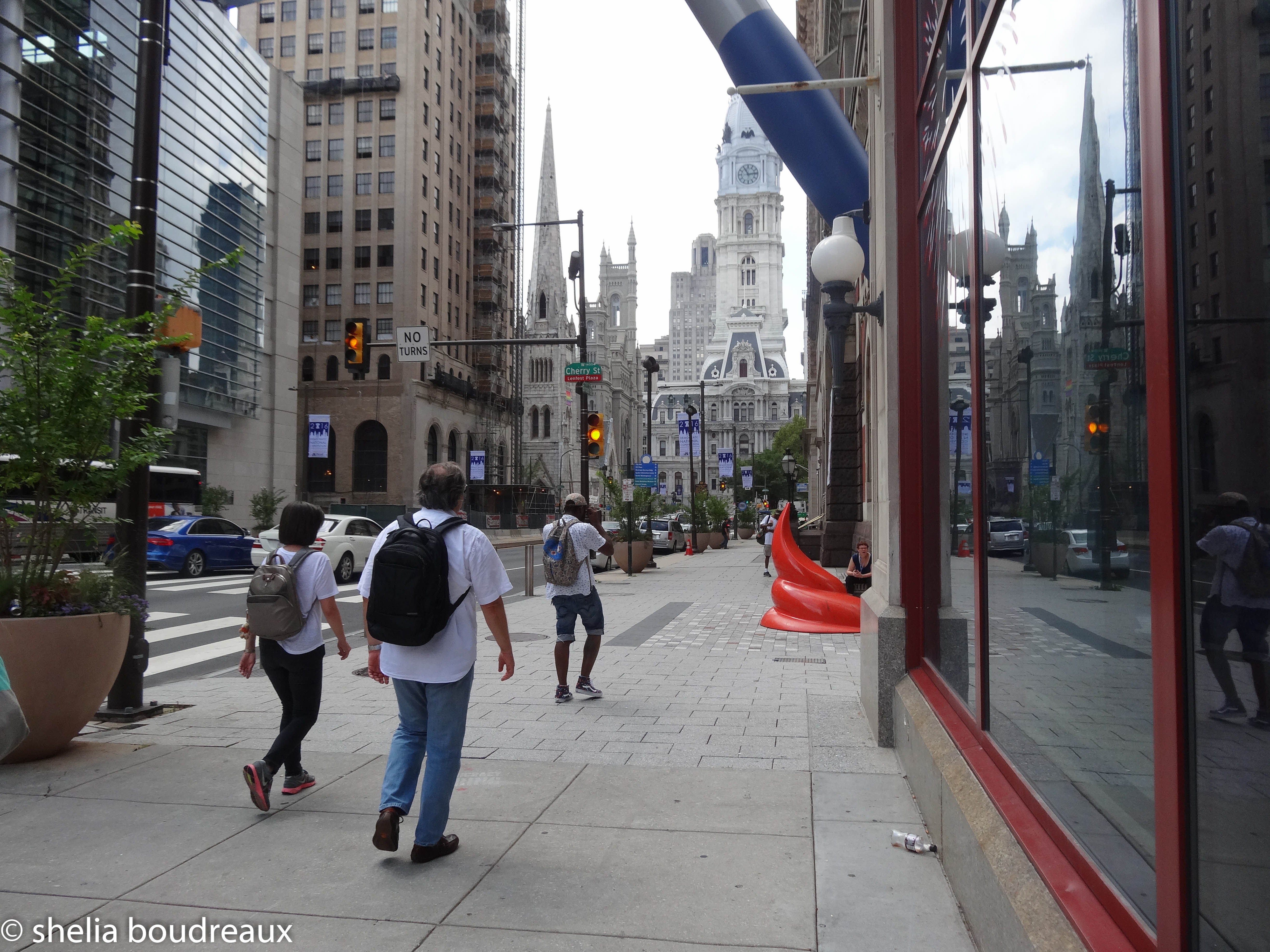 As we walk around Philly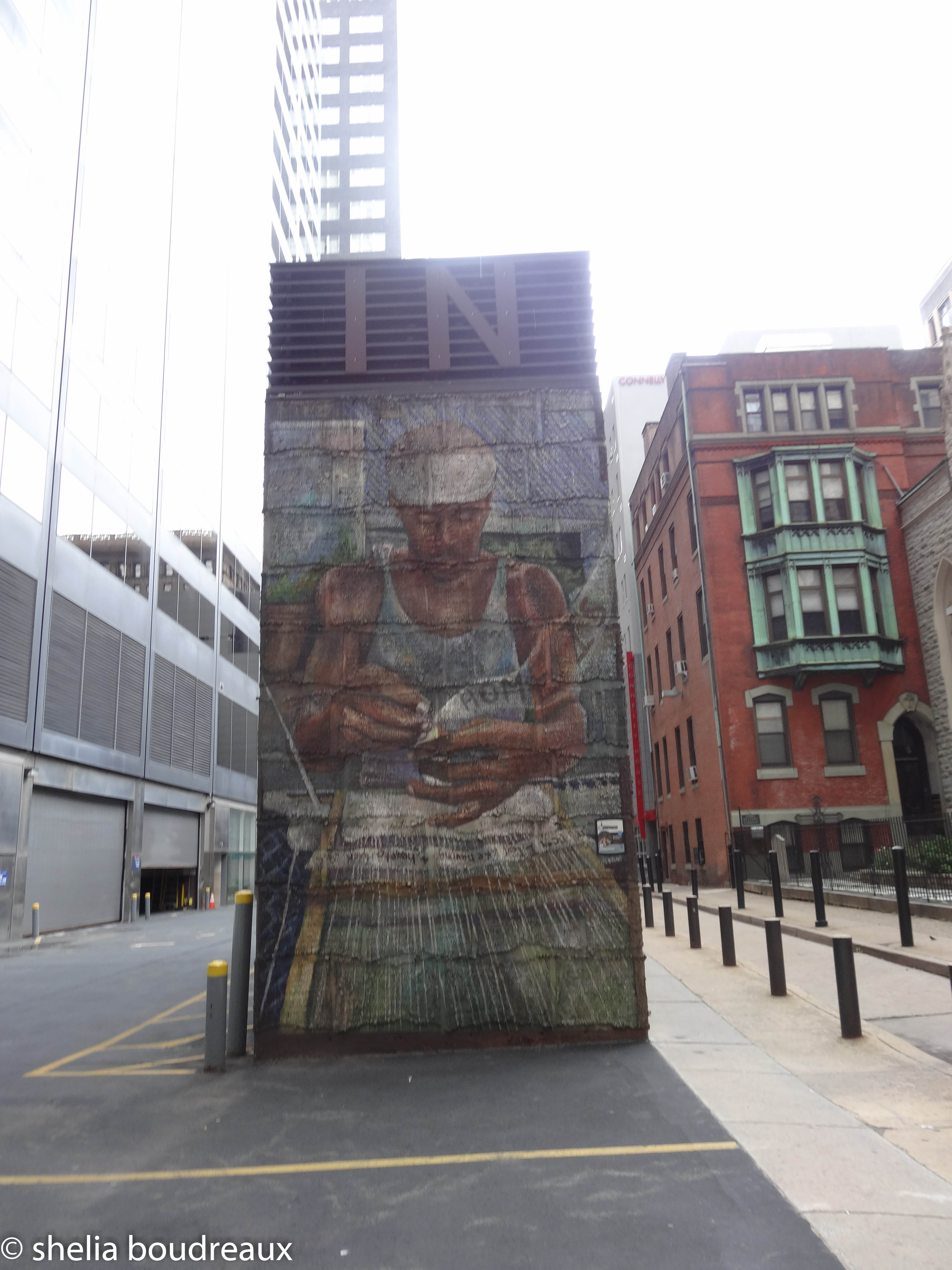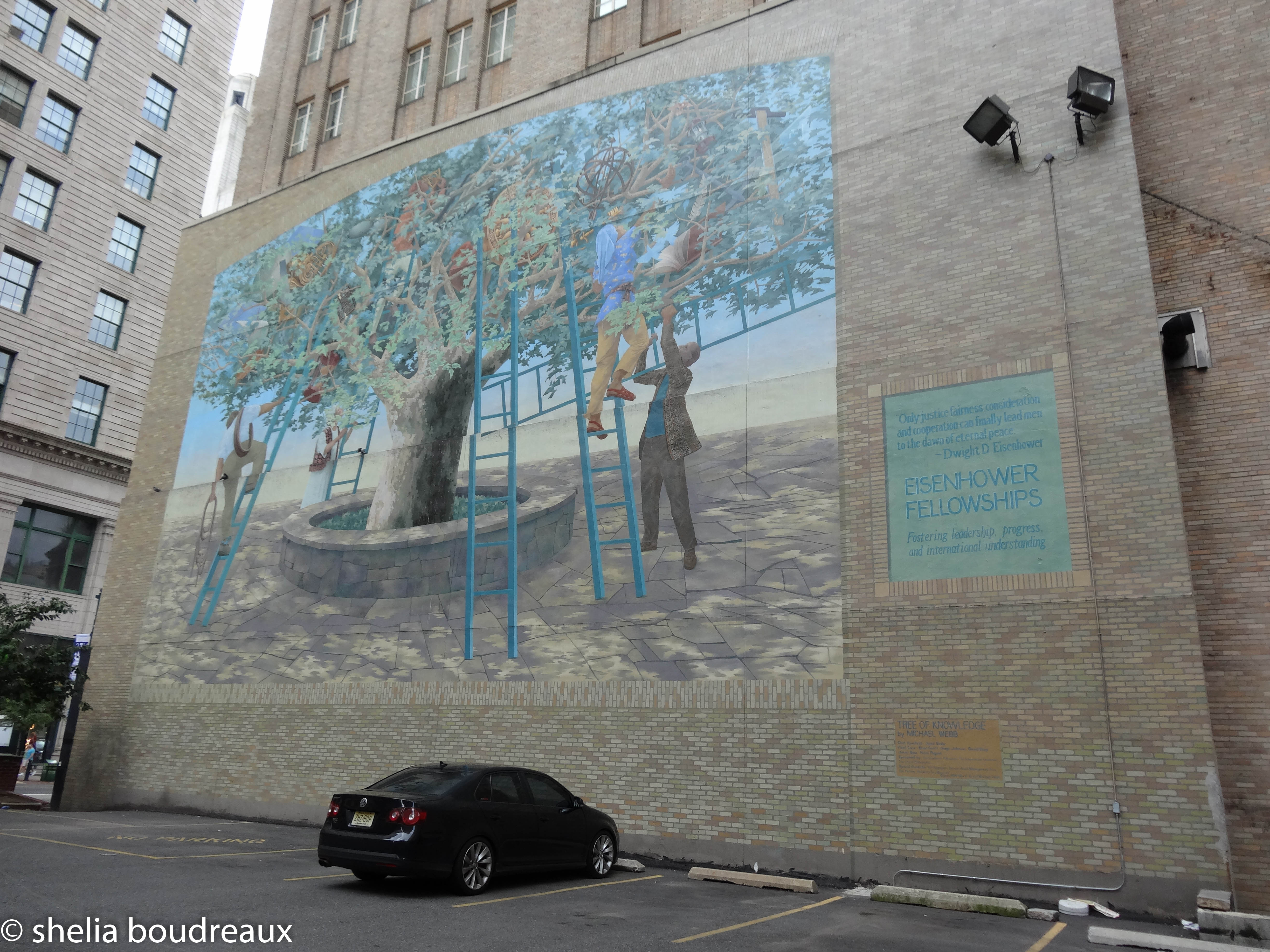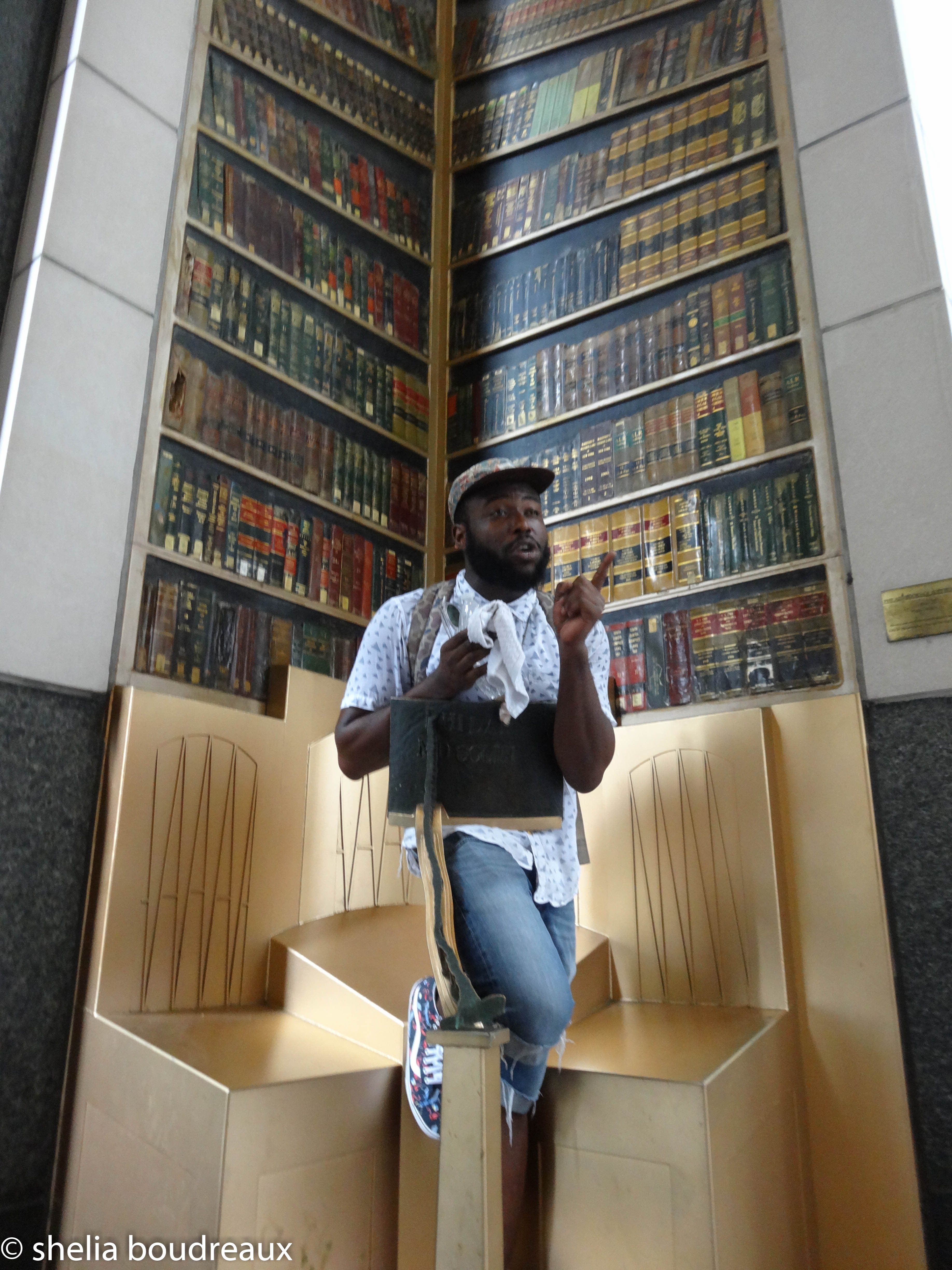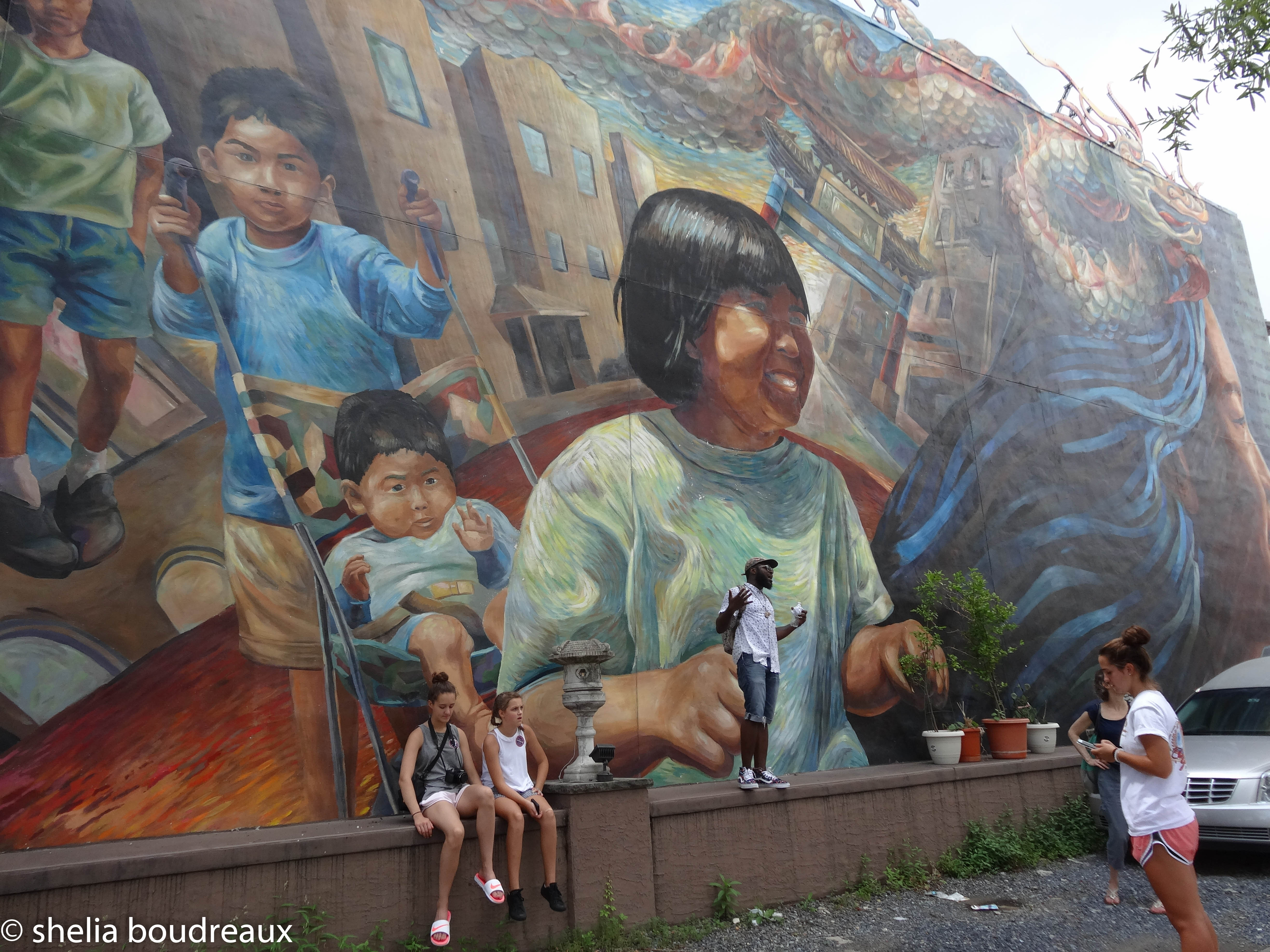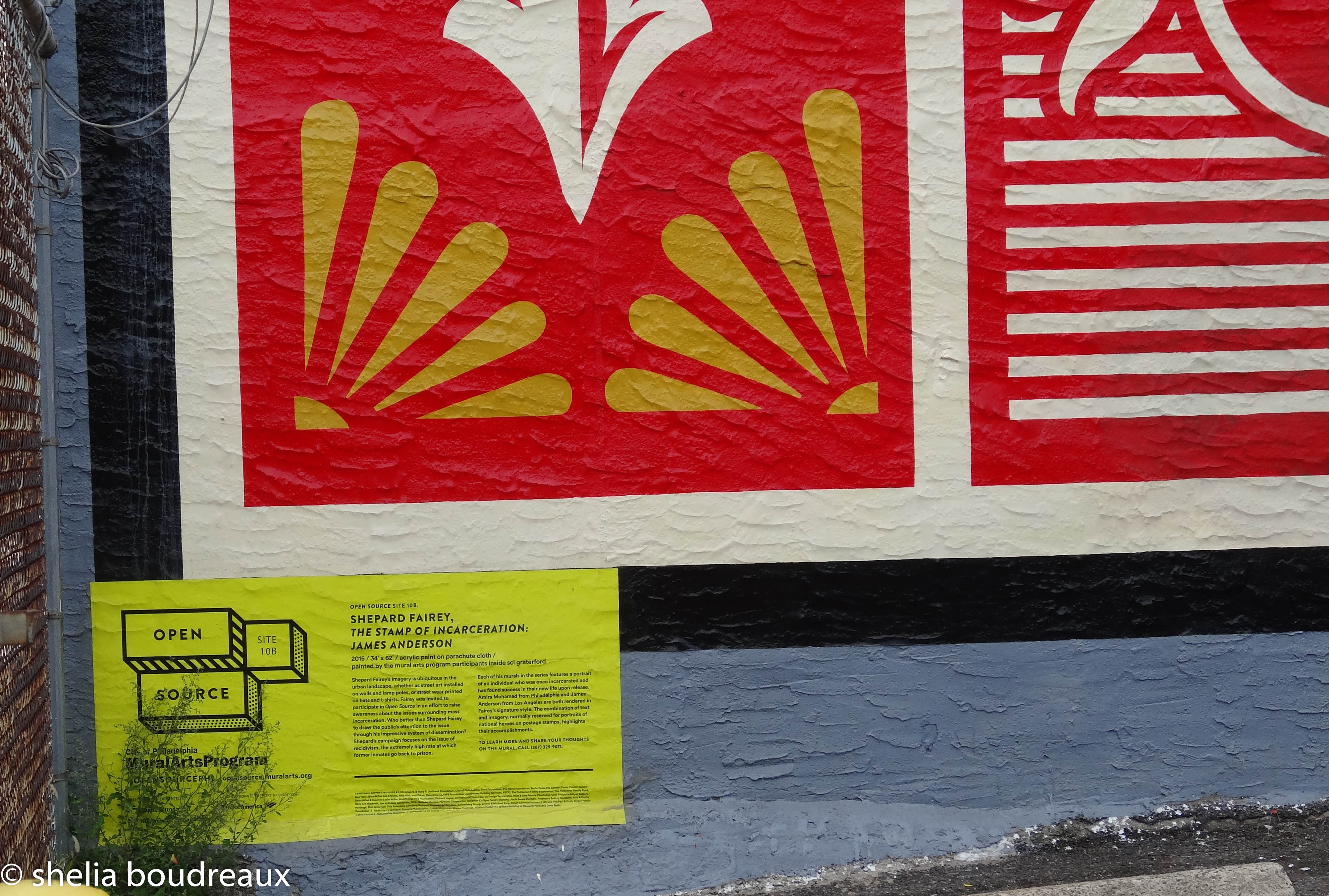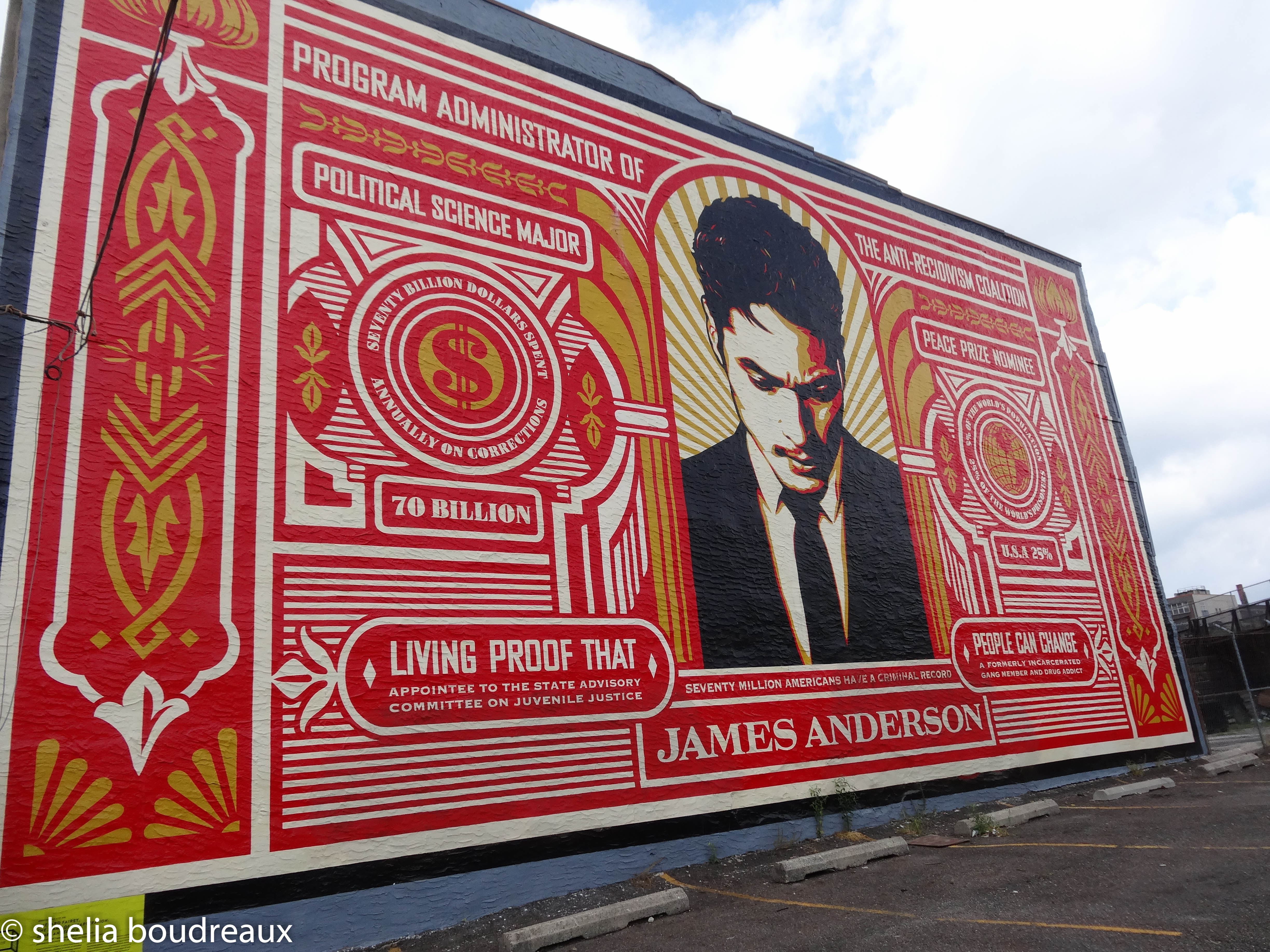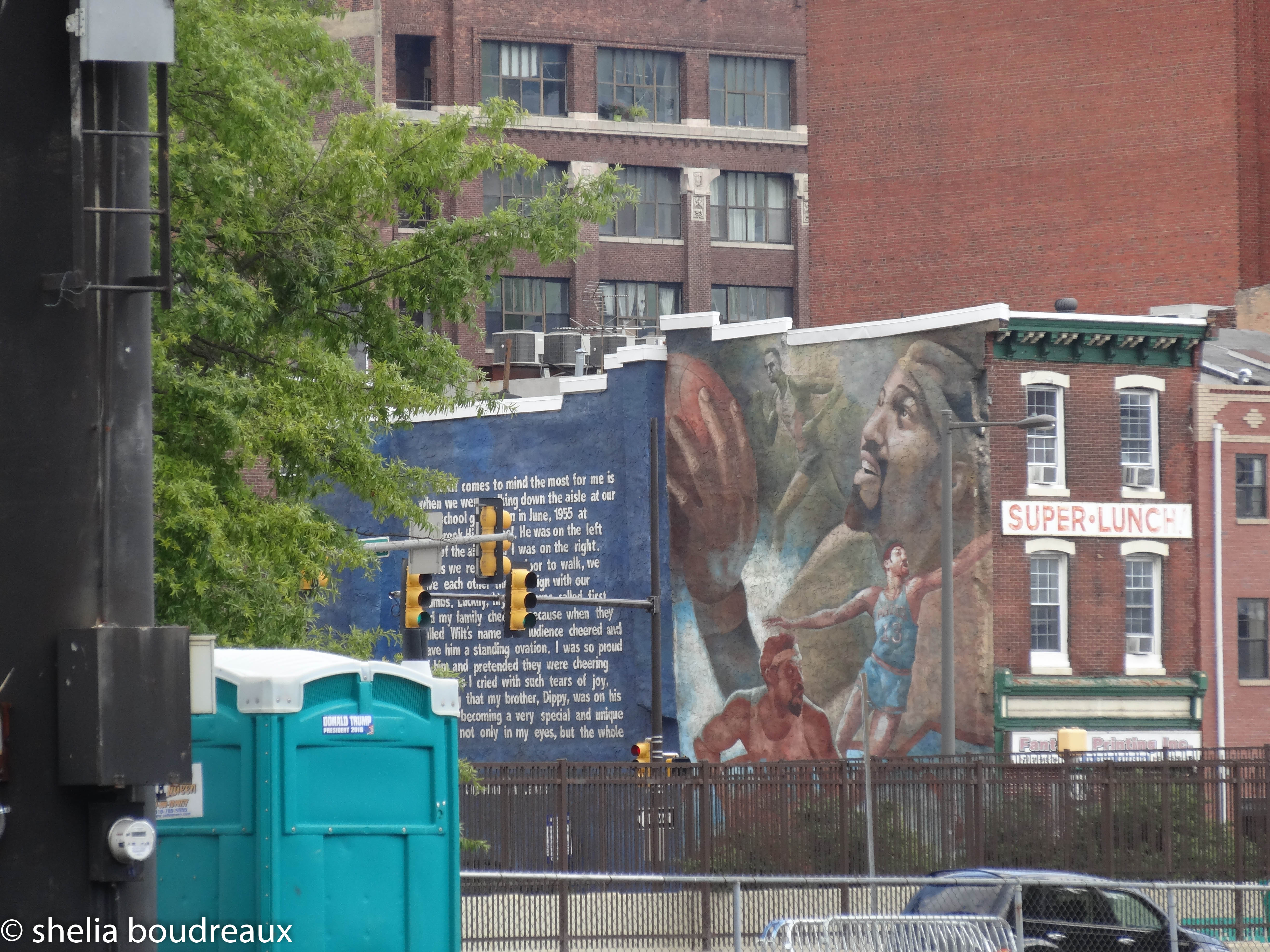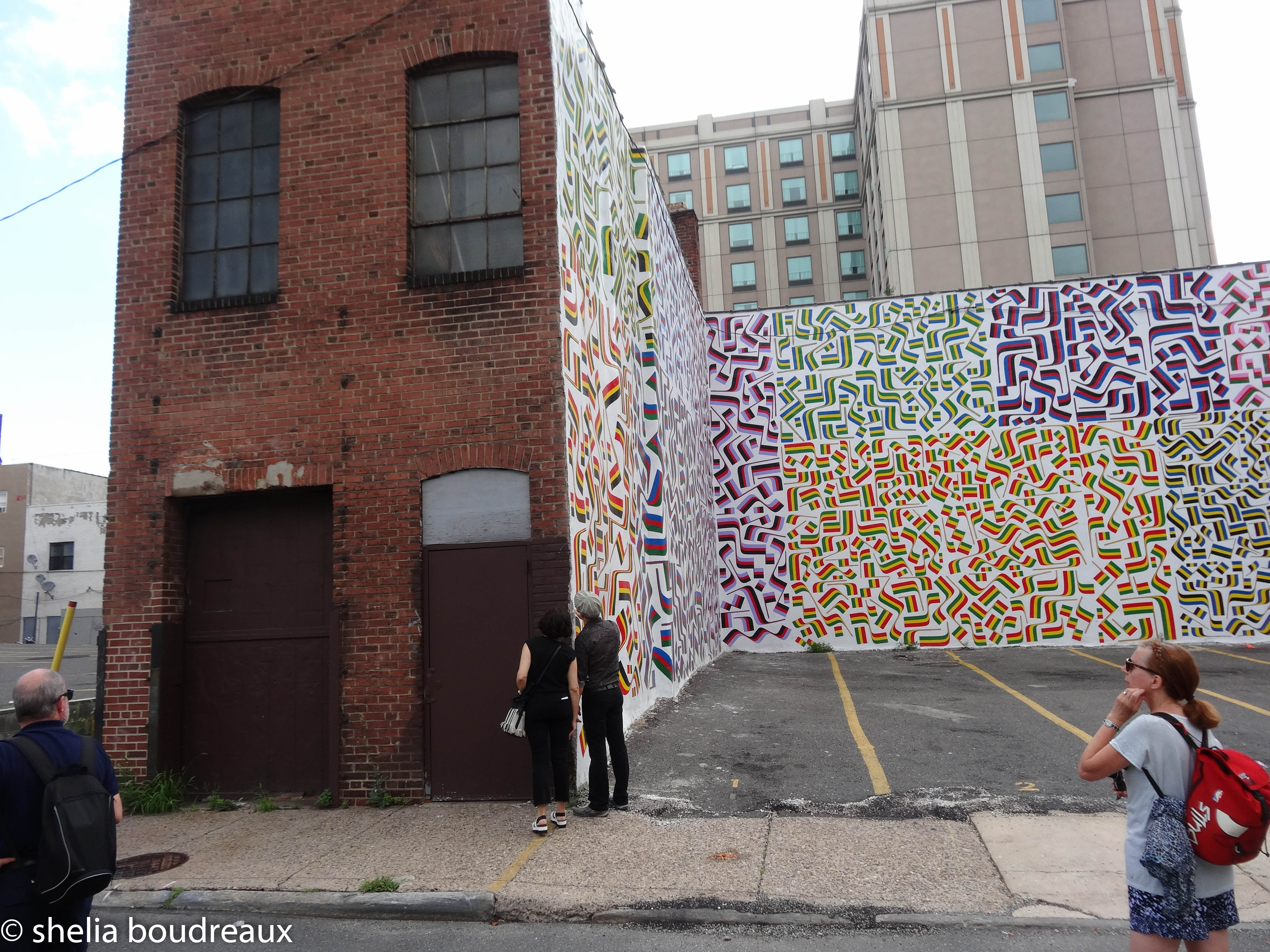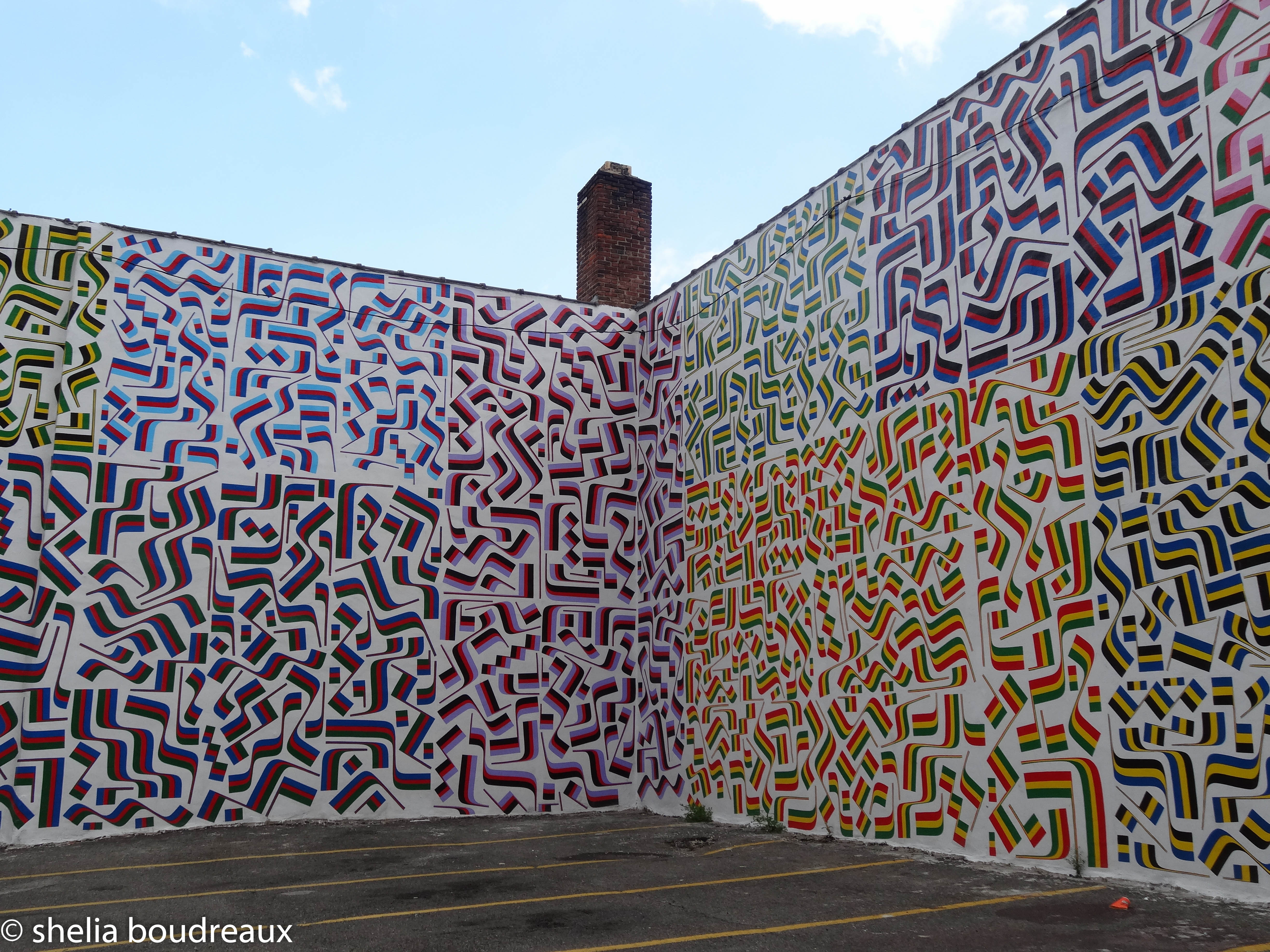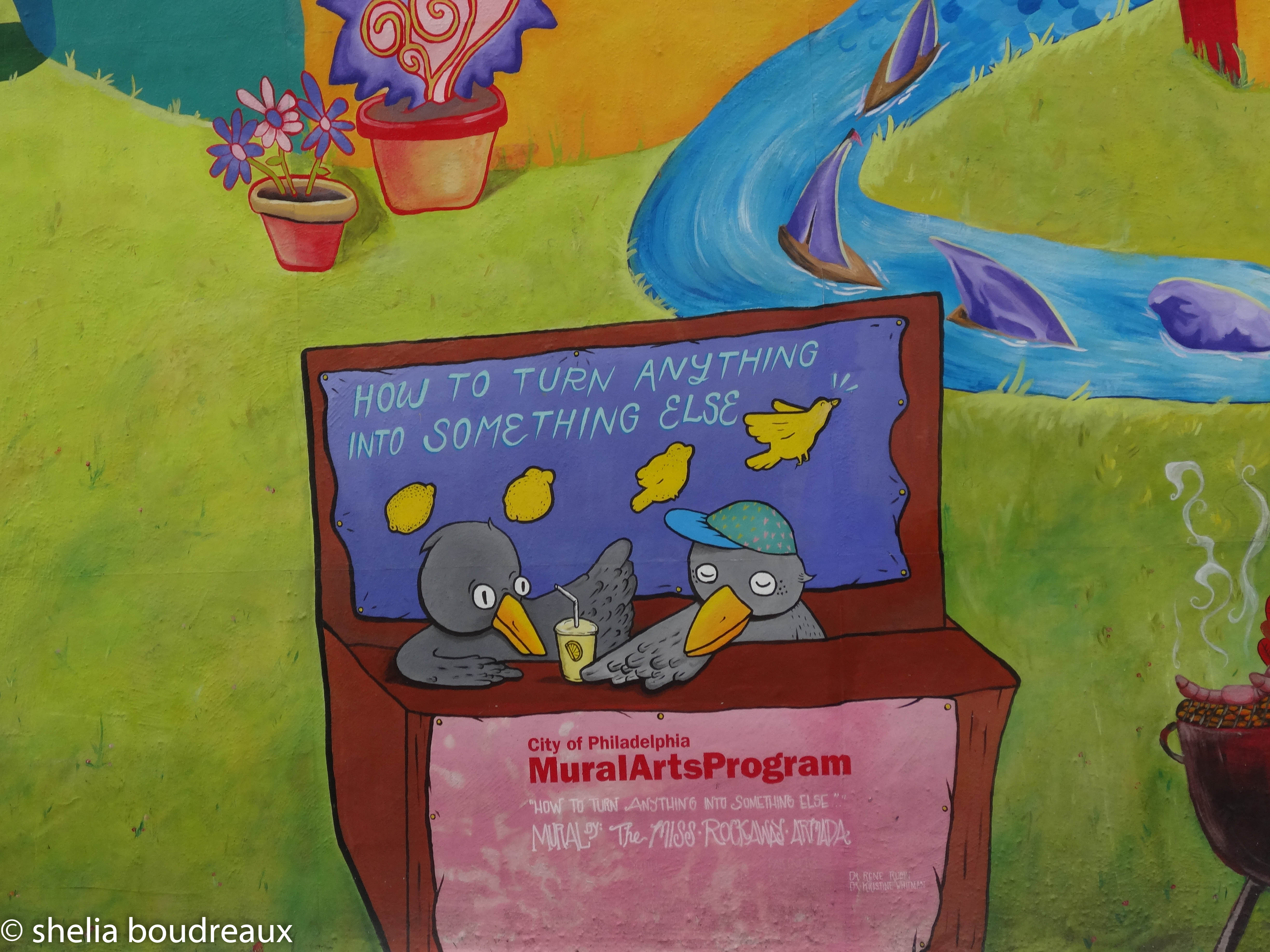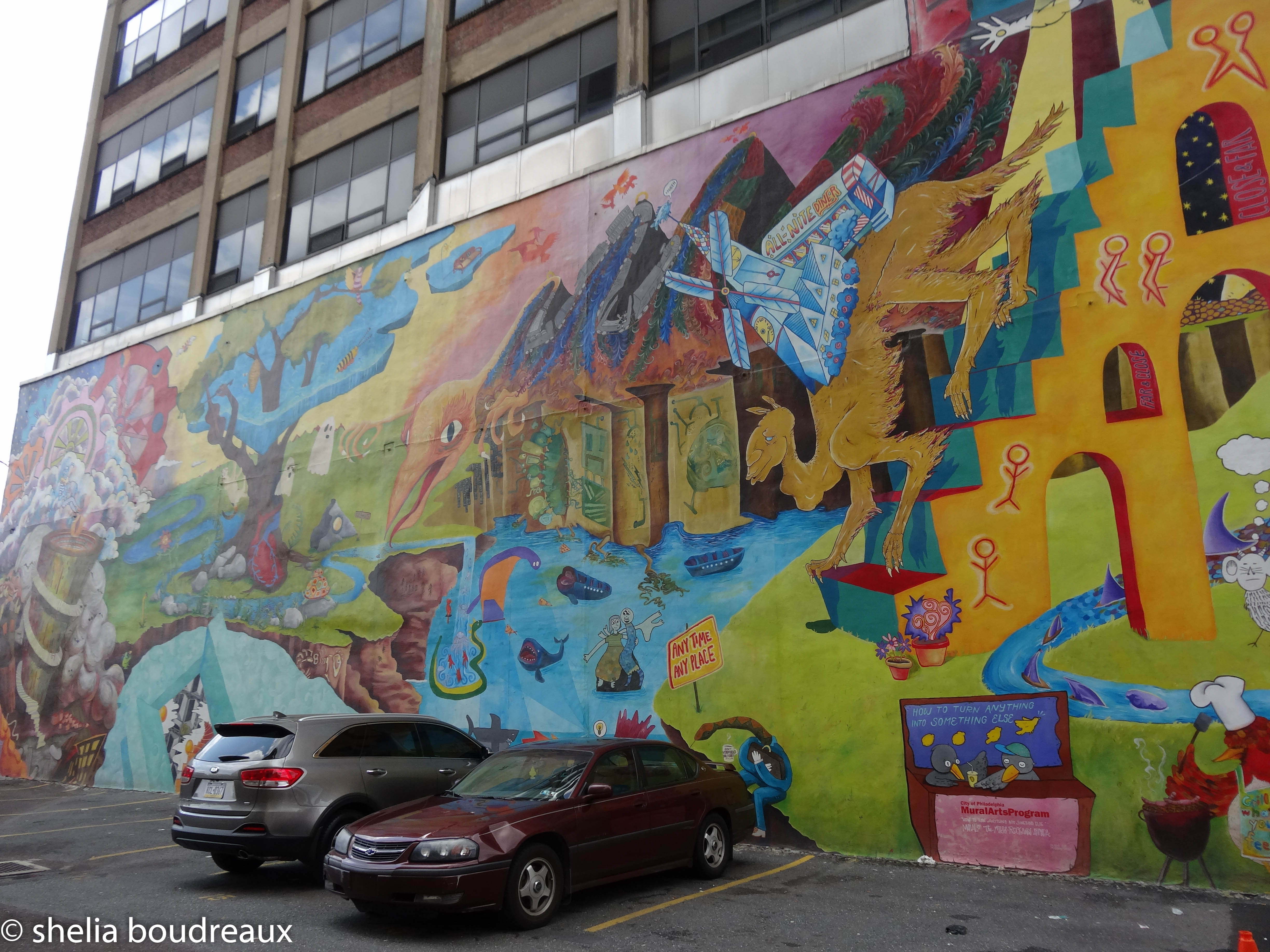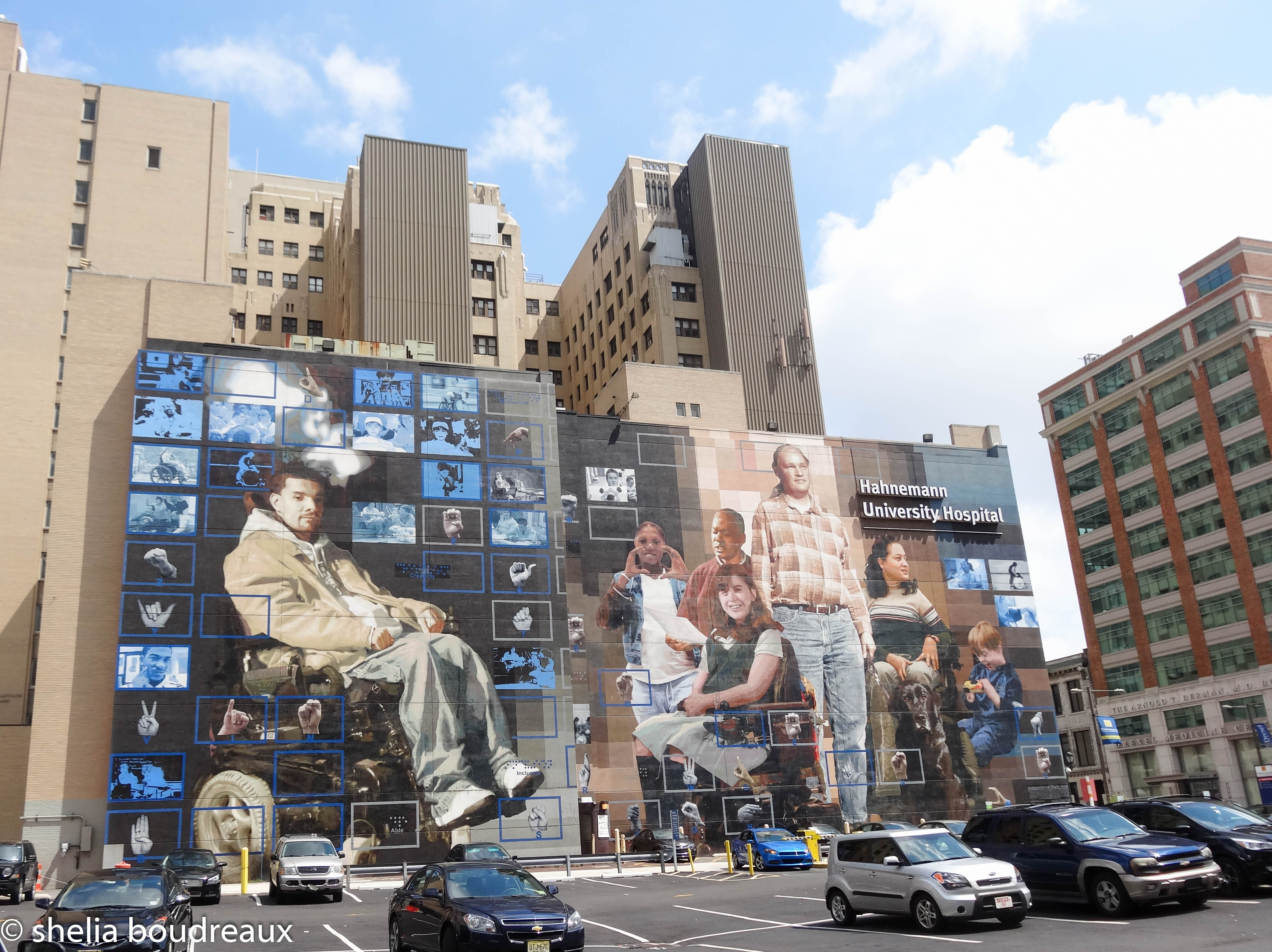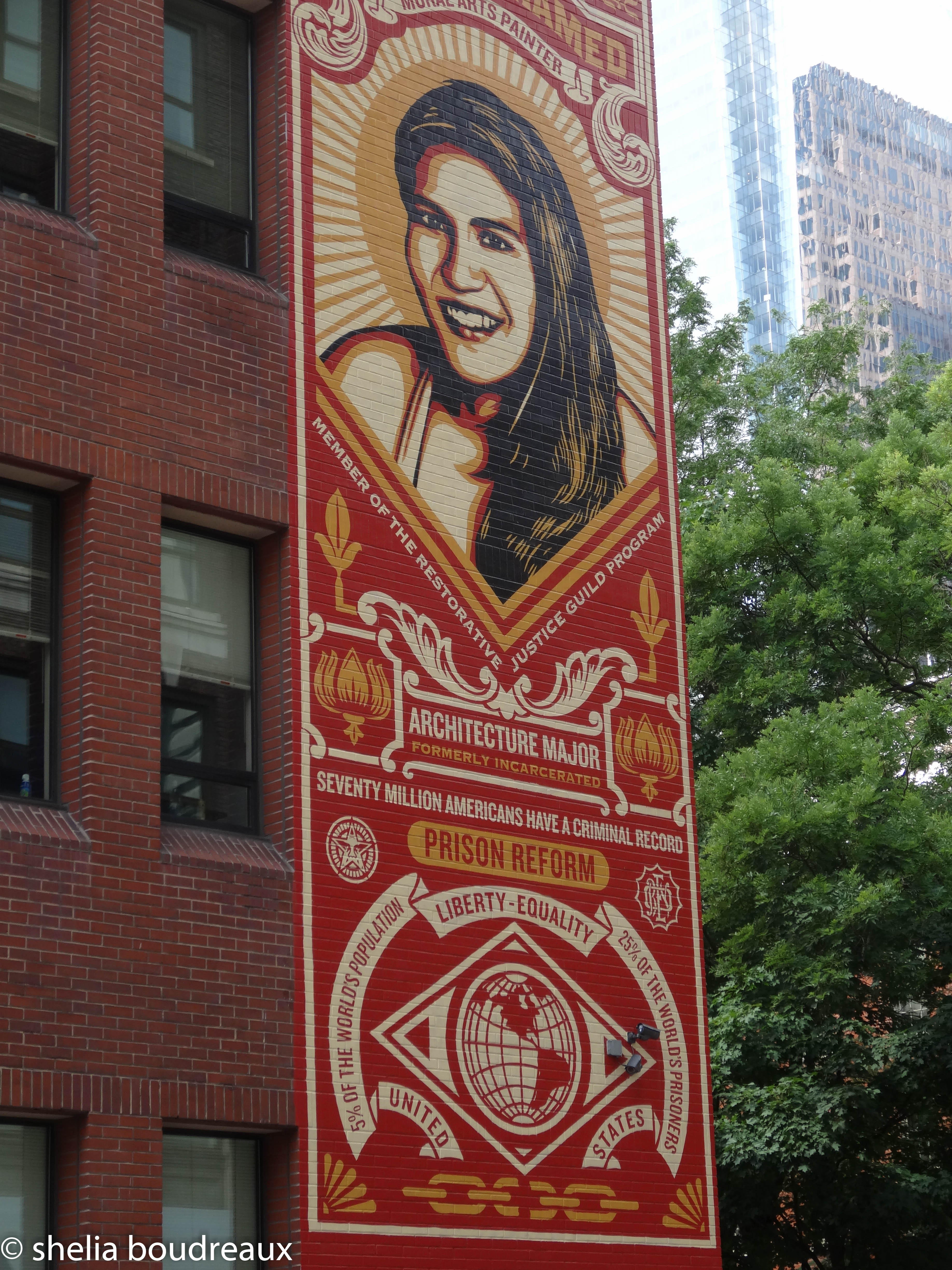 Disclaimer: I partnered with Mural Arts to write this article but all opinion are my own!
Did you enjoy this article? Follow me on Facebook, Twitter , or Instagram