Norwegian Sun
In November of 2016 we left Santiago Chile, sailed around the Cape Horn and over to Buenos Aires. With a total of 14 nights, it was an amazing trip!  There was so much to see and do.  In order for us to really get all we can out of a cruise we like to make sure we stay organized and bring the appropriate items with us to help out.  We probably were too prepared and took too many precautions that were not necessary.  Hopefully you will find here everything that you need to make your trip spectacular!
Storage
In prior ships, we ran out of space for everything.  On this trip I was going to be prepared!  We brought the recommended "over the door shoe organizers" that are on every pinterest recommendation.  I brought little organizers to hang places.  Tons of ziplock bags!
We did not use any of it.
The room has so much storage that there was no need for any of that.  Really.
There are six pull out doors, so my husband and I each took three.  I only needed two.  There is an open cabinet that we stored wine, snacks, etc. Inside the closet are shelves.
Everyone seemed to complain on websites about the space in the bathroom.  PLENTY.  There was storage above the sink and also inside the shower.
We easily were able to slide our bags under the bed.
My advice: Do not worry about storage.
Ship Layout
This ship is much smaller than any I have ever been on before.  If you want to go around the cape of South America, the big ships will not be able to get you there.  So, we picked itinerary over ship size.
Personally I like smaller ships.  It is easy to get around and you get to know people easier.
Things to know:
The gym is quite large.  There are two rooms – one with machines and the other open.  There are several classes offered (payed and free).  I also saw many people who had downloaded workouts and doing them on their ipad.
There are really four sets of elevators.   The Atrium has two glass elevator banks.  Everyone gravitates to these and it causes them to be slow.  However, if you just walk a few feet over there is another set of 6 elevators.  Also, note that the atrium elevators only go to 11 and the others go to the 12th floor.
In all the other ships I have been on, the shops are on the floor above the atrium.  You basically must go thru the shops to go anywhere.  On this ship, the shops are kind of out of the way and you could go the whole trip never seeing them.
They do have a $10 store.  The stuff there is all $10 and well, it is all $10.  But if you forgot a hat or scarf (or a watch like I did), it is a good place to pick something up.
A little trick I did to remember where things are:

Observation and bars are on 12
Food, Pool and Gym are on 11
Casino and shopping on 7
Photos and Entertainment are on 6
Coffee, Restaurants, and Atrium are on 5

Many people did not realize there was an observation deck.  I was surprised at how many people who had been on the ship since San Diego had not discovered it.  In many other trips, the observation deck is a good place to hang out and watch the seas.  Most of the time when we went there, you could not see out of the windows.  And even when you could, it is not the very front of the ship (you can walk out in front of the windows).  While there is not much observing going on, it is a nice place to relax and they had great music almost every night.
I find it funny that one of the smoking sections is outside of the gym.
Staff
I am not even sure how to begin.  The staff of the Sun were the most welcoming, accommodating group that I have ever seen.  They went out of their way to make everyone feel at home.
The hotel director runs the ship with style and you can really tell how the team cherishes his leadership. While they are there to make the passengers' trip an experience, they are also having a good time.  There is something magical that happens on the ship when the crew is also enjoying their experience.  You don't want to visit someone's home when they don't want to be there… same for a ship!
Concierge
Did you know there is a concierge on the ship?   It is a floating hotel, so it makes sense.  Did you know they are the most important person you need to get to know?
The concierge made our trip incredible.  He gave us inside tips on the excursions, things to see, and places to eat. Anything we needed, we called our concierge from reservations to help with special things.
The concierge service in most ships also has a VIP area for eating.  Why is this important?  Because you get personalized service and a much better menu.  If it was a short cruise, I am not sure if it would be necessary, but a long cruise made this important for us.
The concierge also gets you on and off the ship in the ports.  When we went to Stanley people lined up at 8am to get off.  It took several hours to anchor (and there was a time when we didn't think we were going to make it).   We went to our room and waited for the captain to say we were ready.  Then the concierge took us the back way down and out.  That evening we heard everyone complaining about the wait.
I never understood the reason anyone would pay for the upper class accommodations (suites) and now I do.   If you can spring for a little more, it is worth the luxury.
Food
I had meals that were out of this world fabulous and some that were just okay.  But we never had a meal that was bad.  The restaurants will accommodate almost any request you have so do not limit yourself if there is something you truly want.
Main Dining
The main dining rooms now have meals included and meals you can purchase.
A lot of people were complaining that ships are charging for every little thing now and I think some people are annoyed to see any dollar figures at all during the trip.  I don't mind paying for extra, however we did not see the need to pay for food when there was food offered as part of our package.   So now you can have lobster every night, but it will cost you.
Specialty Dining
The specialty dining was really nice.  We went to the Tepanyaki and Le Bistro.  Both were great and I was surprised at how good the French cuisine was!  Tepanyaki is always a lot of fun for us, especially when the whole table is having a good time.  I also heard that Cagney's was very good (although we did not eat there I heard from enough sources to feel comfortable saying it's a good place to eat).
Buffet
The Buffet on this ship is really small but still offers a great variety.
The layout of the ship means that you need to walk through where the food is served to get to certain areas.  So while we only ate in the buffet twice, we saw the food daily.
The inside buffet had a section for pasta, deserts, Indian (awesome Chicken curry),  stir-fry, a very large salad selection, carving station, hotdogs, burgers, soups, and various other items that changed often.
There was also an outside buffet that seemed to have hotdogs, sandwiches, etc.
Sports Bar
We spent a lot of evenings at the sports bar.  Our server there was so nice that we wanted to come back just to visit with him.
Salads, Burgers, Chicken fingers, spinach dip, wings, fish and chips!  YUM.
The atmosphere was also nice as the ship was able to get NFL games live and something was always on the several TVs that were in the pub.  I also thought that this place had the best view of the sea and we saw several whales while there.
The bar is also nice because it is at the back of the ship so if you want to step outside it is just there.  And if you walk up the steps it is the smoking section.
Entertainment
On this particular ship we had tango dancing.  The dancers performed a few shows that were quite good. However we were impressed with the dancing lessons (free) that they gave.  We learned to tango after three lessons.  This was particularly helpful because when we got to Buenos Aires we went to a tango show and could really understand what they were doing.
There is tons to do on the ship: Bingo, lots of dance classes, game shows, variety shows, etc.  Always something going on and you should never get bored.
In the evening, my husband and I like to unwind and watch some television before going to bed.  Note that you can bring and adapter and your iPad will connect to the TV for movie watching.   If you do not want to go this route, you will still have plenty of options as there are many more channels that I have seen on prior ships.
Excursions
I wrote up the ports and our experience in another post.  You can find that one HERE.
Overview
All and all I enjoyed the ship, the staff, the food, the entertainment and the itinerary very much.  It is not the giant ships with slides and such, but I was not wanting that.  My goal was to go down and see the penguins and we needed a small ship to get there.  If you want a great crew in a smaller ship, the Norwegian Sun is the way to go.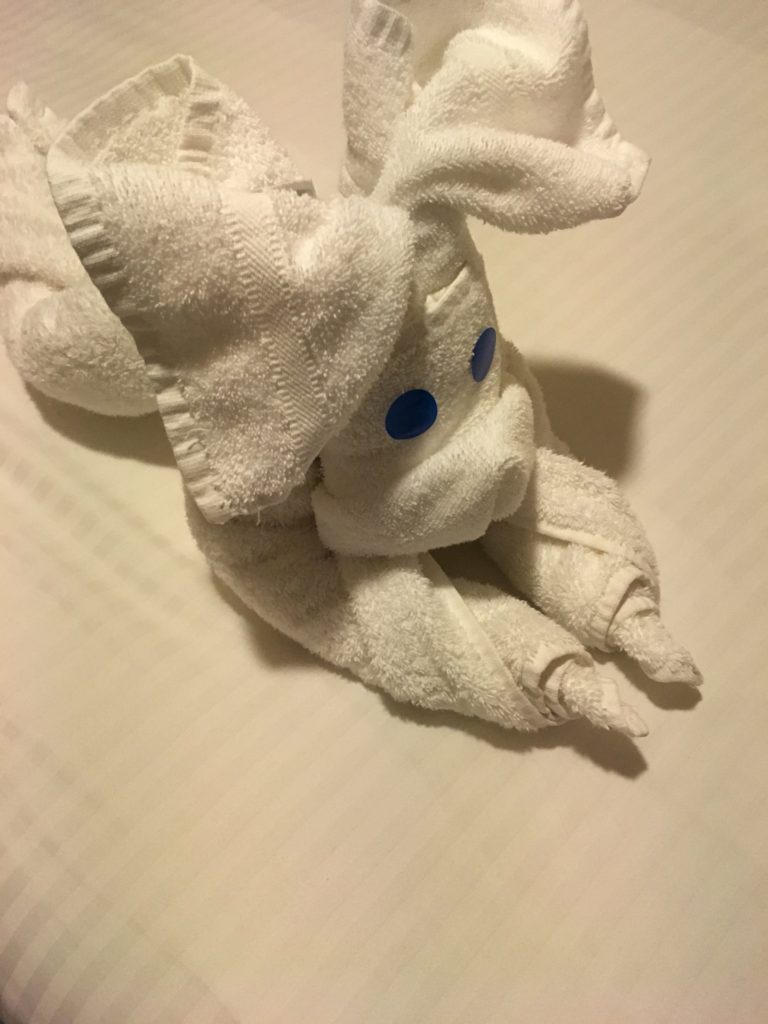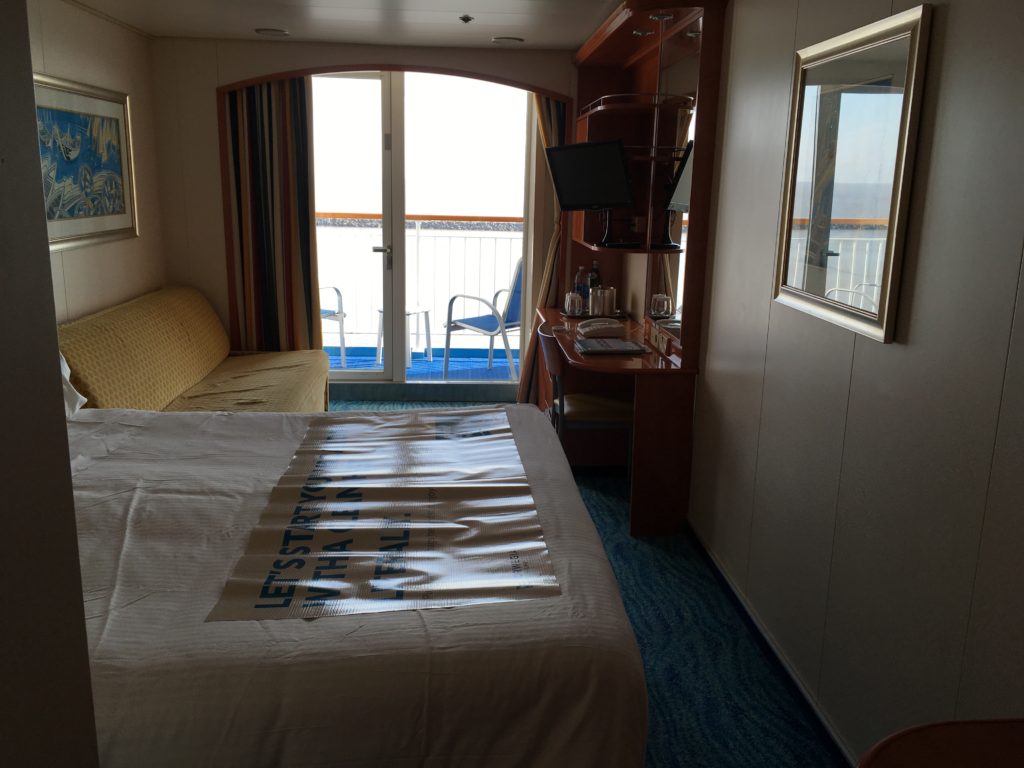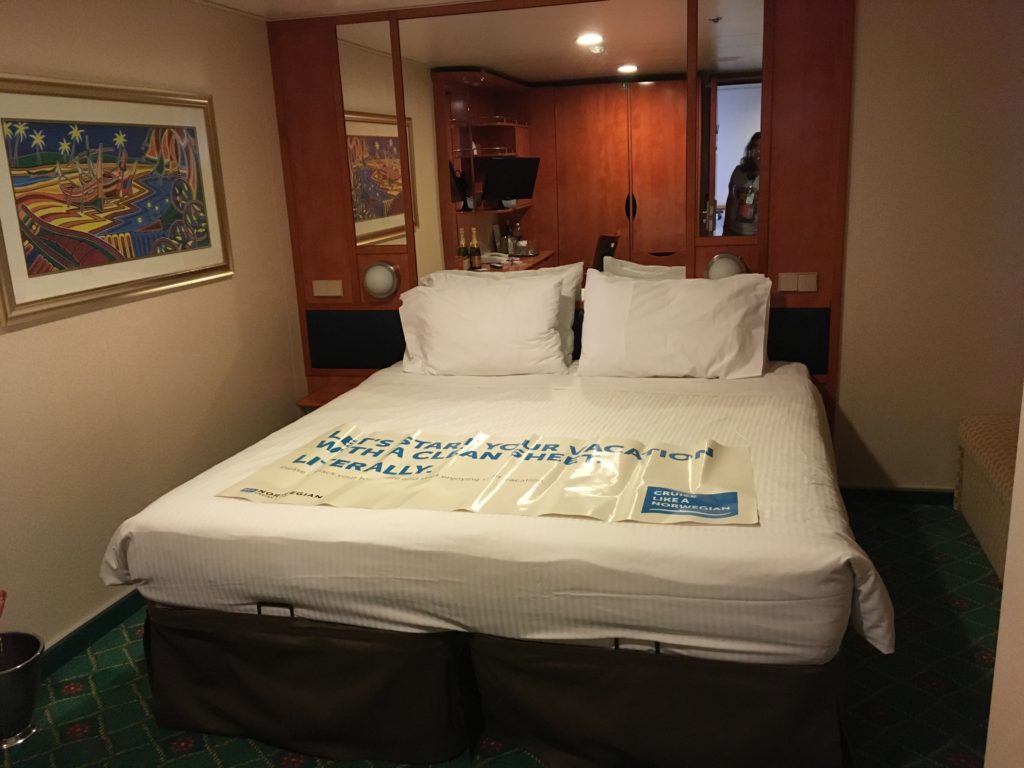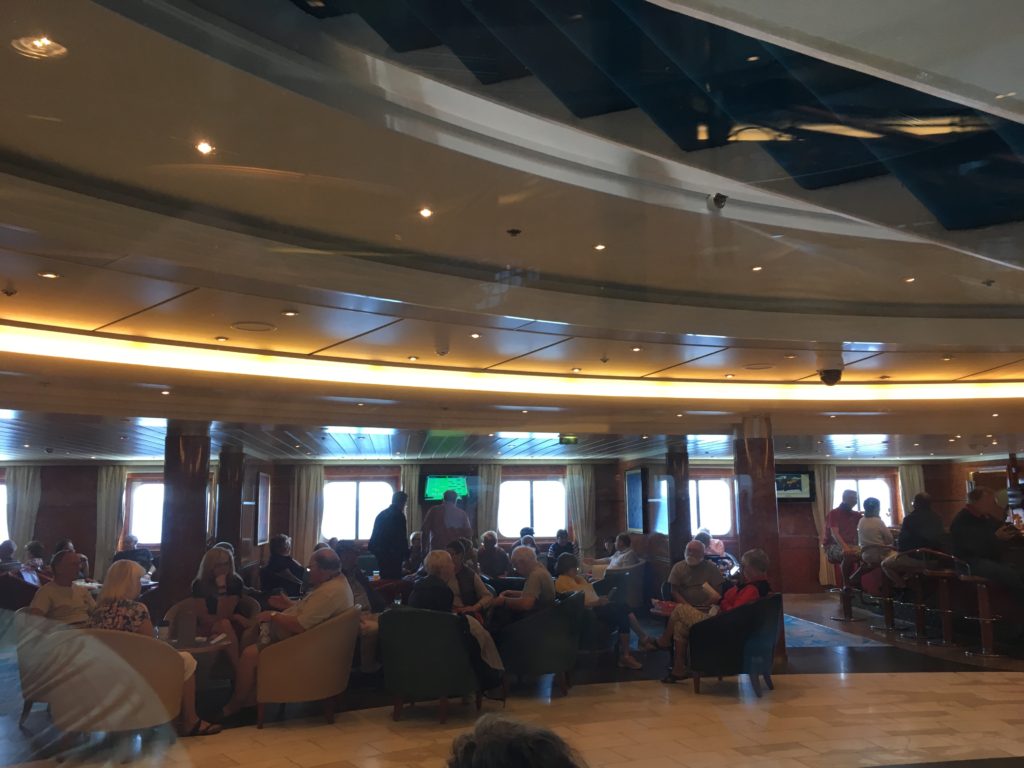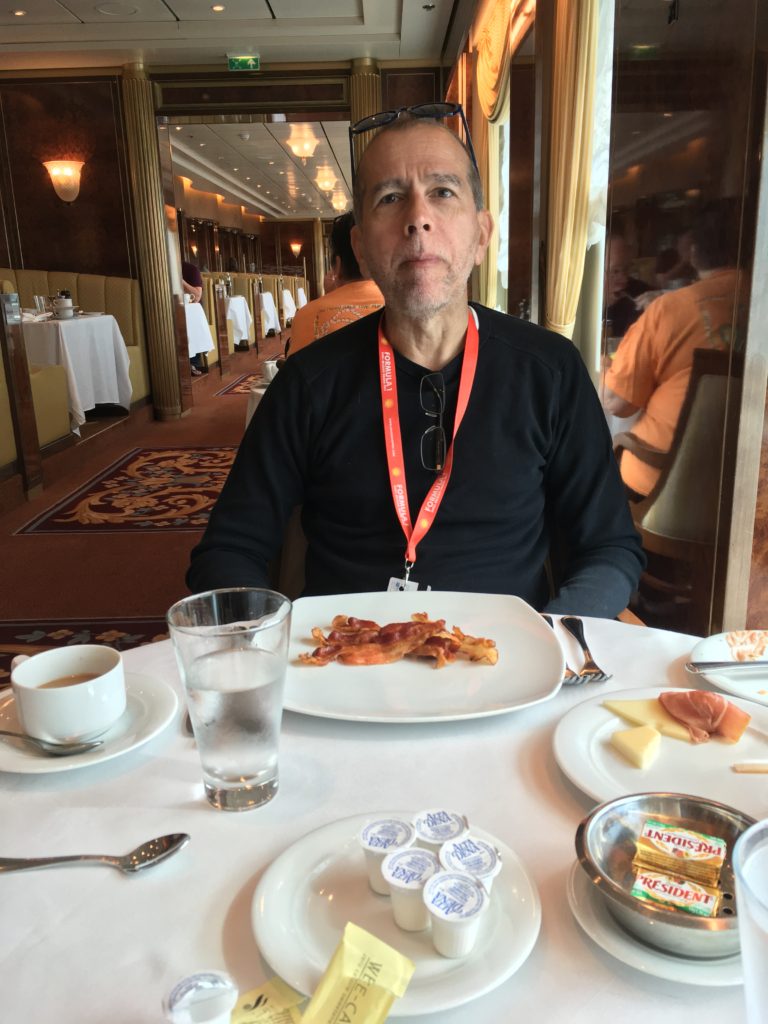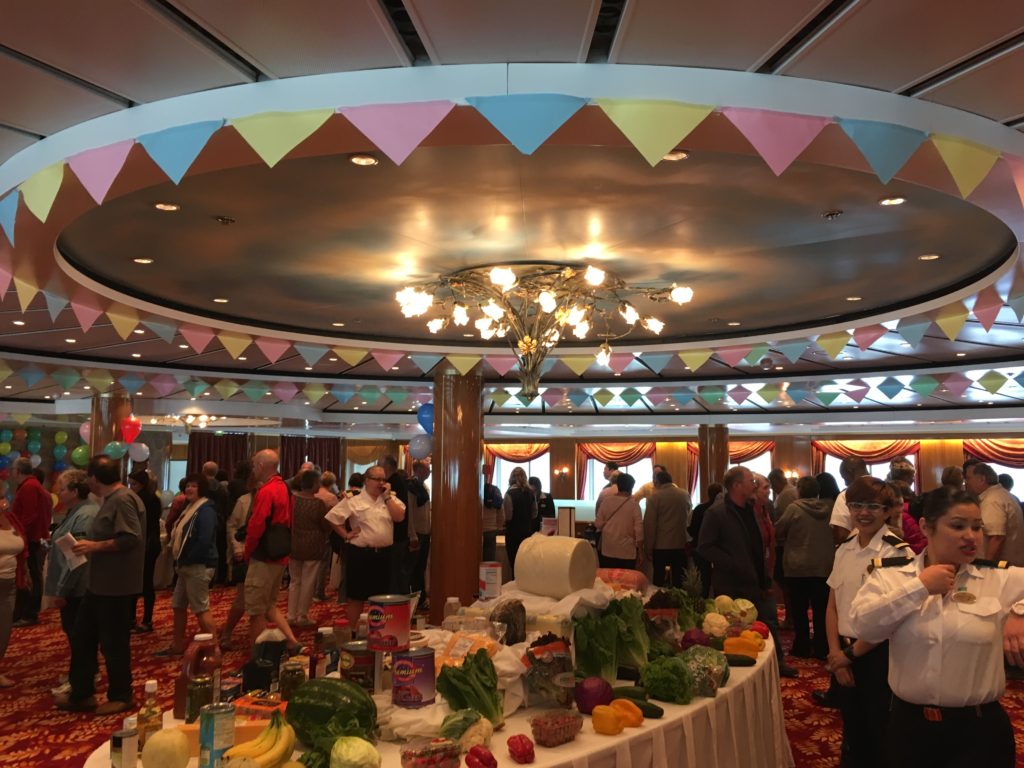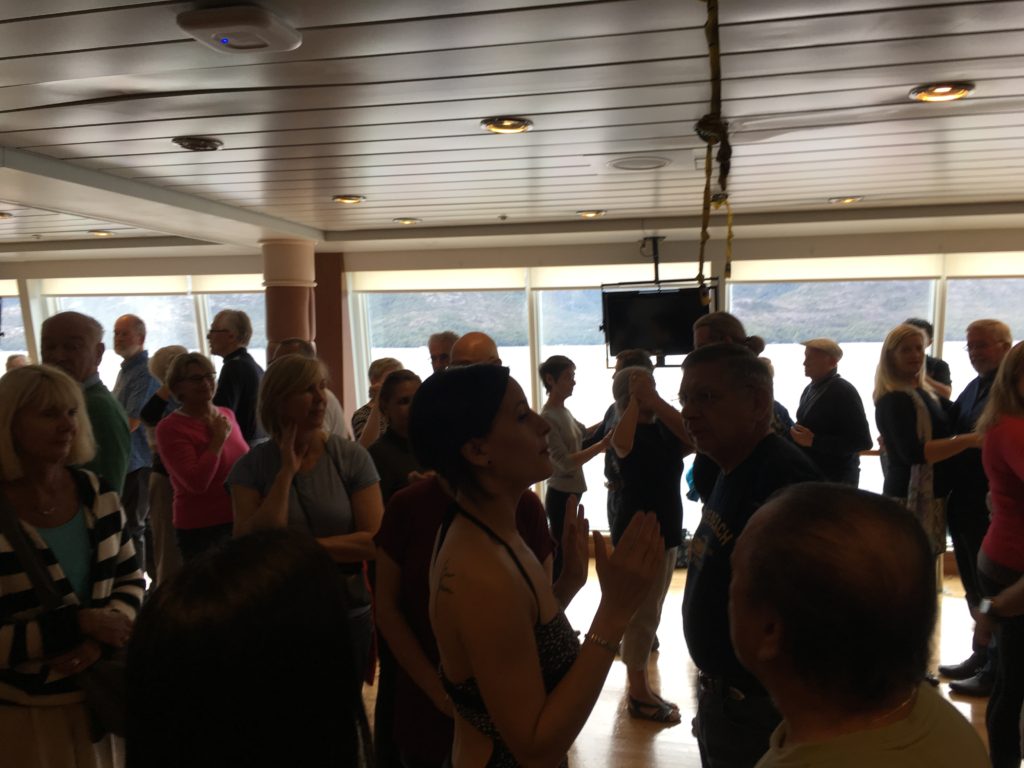 For other cruises read more here: Spain and Alaska.
For the link to what we did in each port, and my recommendations, click HERE.
Disclosure of Material Connection: This is a "sponsored post." The company who sponsored it compensated me via a cash payment, gift, or something else of value to write it. Regardless, I only recommend products or services I use personally and believe will be good for my readers. I am disclosing this in accordance with the Federal Trade Commission's 16 CFR, Part 255: "Guides Concerning the Use of Endorsements and Testimonials in Advertising."