Alaska.
Just go.  Don't even think about it.  I hesitated and it is by far one of the best trips I have taken.   It seems to be best seen, at least for your first trip, by cruise so you can experience it all.  If you are not one for cold weather (me!) the cruise is great because you go out and do excursions and then you hop into your room, or the thermal spa.
Yes, I said thermal spa.  If you are an experienced cruiser, you know what I am talking about and you are smiling right now thinking of the warm benches or the sea salt baths.  BUT, if you are new to cruising like I was, you have no idea what is in store.  I will write another post specifically about thermal spas, but let me just say it is a must.  Especially in freezing Alaska.
Now, the hubs and I like to spend our money wisely and we weren't too sure if we would like a cruise (we did) or Alaska (we did).  Norwegian Cruises had a special where we could be in a balcony room for something really cheap.  We decided to give it a try.  We left for Alaska the first week of May.  The bears weren't even out yet it was so cold.
Getting there and logistics
There are many options for this cruise. You can start or stop in Vancouver, Seattle, or many other places.  We opted for the most variety and chose to get to Vancouver a few days early, enjoy ourselves, and then return via Seattle with a day to see that city.
I would not go on this cruise in anything less than a balcony room.  The view is amazing but one of the best parts of the trip was watching the whales from our balcony.  The captain would announce which side of the ship the whales were on and we saw plenty.  If you splurge in any area, it is this.  It is worth giving up any excursion.  Plus you are at sea for a few days and you still have great views.
We thought (maybe like you are now) that we could get an inside cabin and then just go to the main area.  One, that is what everyone else thinks too.  Two, there isn't enough room for everyone to see.  Three, it is probably going to be cold.  In our case it was very cold.  So, having the balcony, I could wrap myself in a blanket and sit outside fine.
Different ships and ports do things different, so keep that in mind.
Excursions
You have to remember that you are going to small towns.  Depending on what time of year you go, there may not be many options of things to do.  That might be okay with you and maybe not.  I'm listing below things we did, and wish we did.  However, Alaska is so pretty that I am not sure you could go wrong with anything if you had the right attitude.
Vancouver
I had always heard that Vancouver was fun, but it is on my list of places that I would like to return to someday.  A few places that you should probably check out:
The Capilano Suspension Bridge is super cool.  I wasn't that familiar and I wish we had planned to spend more time there.  I could have spent a full day walking around and we only budgeted about 4 hours.  (4 hours is enough, I was just greedy :)).  Check out the link above and if you don't do anything else go there. There are lots of tree houses and tons of interactive things.  Get the passport if they still have them and play the game of getting stamps.  You are on vacation, you can be a child too!
I know that some people really dig the whales, but you are about to go to the middle of the sea, where you will most likely see whales for free.  Choose wisely.  If you must see whales, go for it.  If you are thinking that is just something neat, make sure you have done the bridge before you spend the money on the whales.
The Olympic Cauldron.  It's there.  Take a photo.  Move along.
Stanley Park is great if the weather is good.  We drove around it but it was much to cold for us to enjoy the park.
Juneau
This little town of 33,000 is only reachable by boat or plane.  It is a popular spot for vacation because it does have a lot to offer.   The main one is the dog sledding that will put you back several hundred dollars.  I wanted to go but was torn to pay that kind of money.  The universe decided for me, as it was a late Spring and everything was still frozen.  We opted to take a photography whale watching excursion and a stop over at the glacier.  Not disappointed with either of these.
First, we stopped off at the glacier.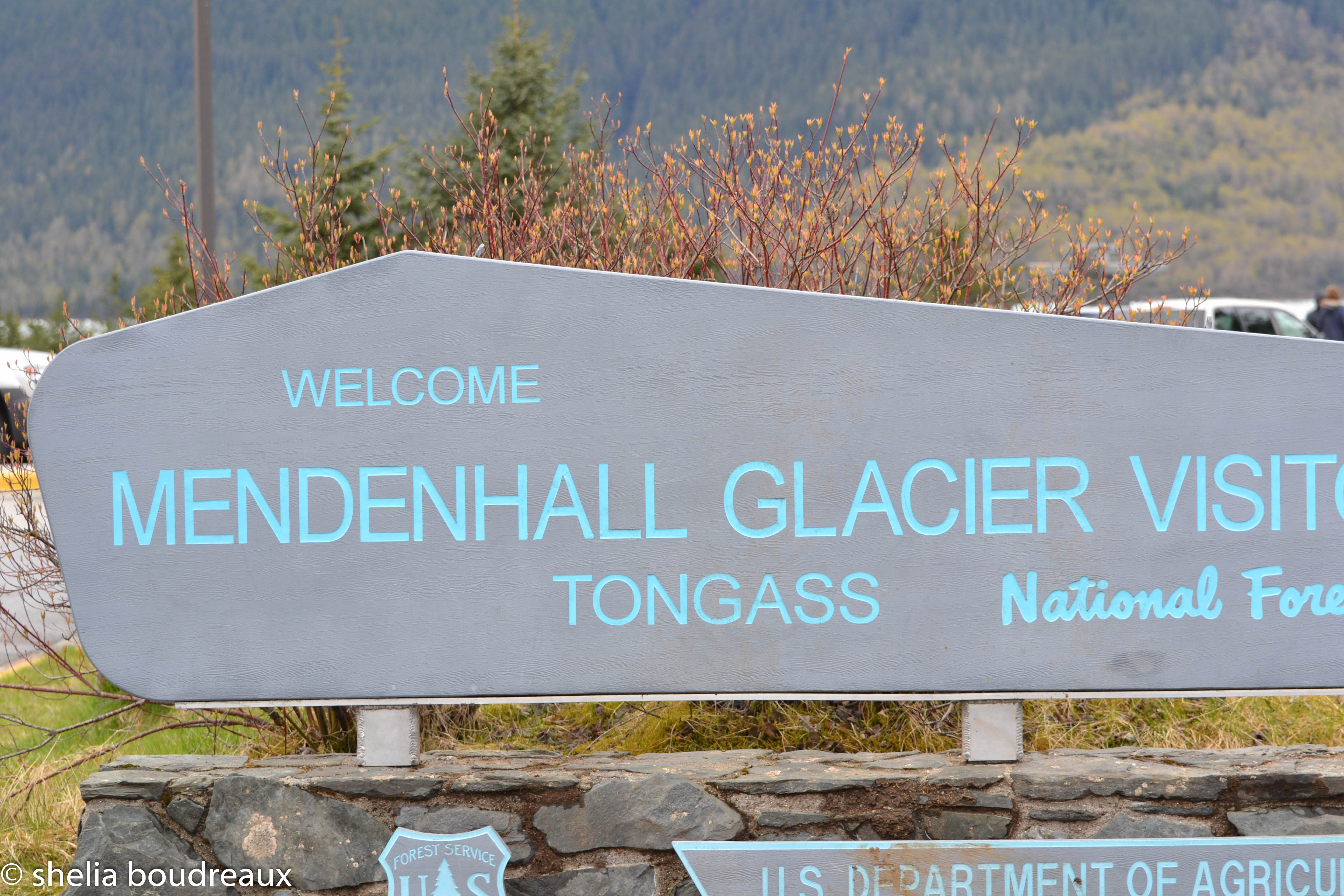 and then we saw it…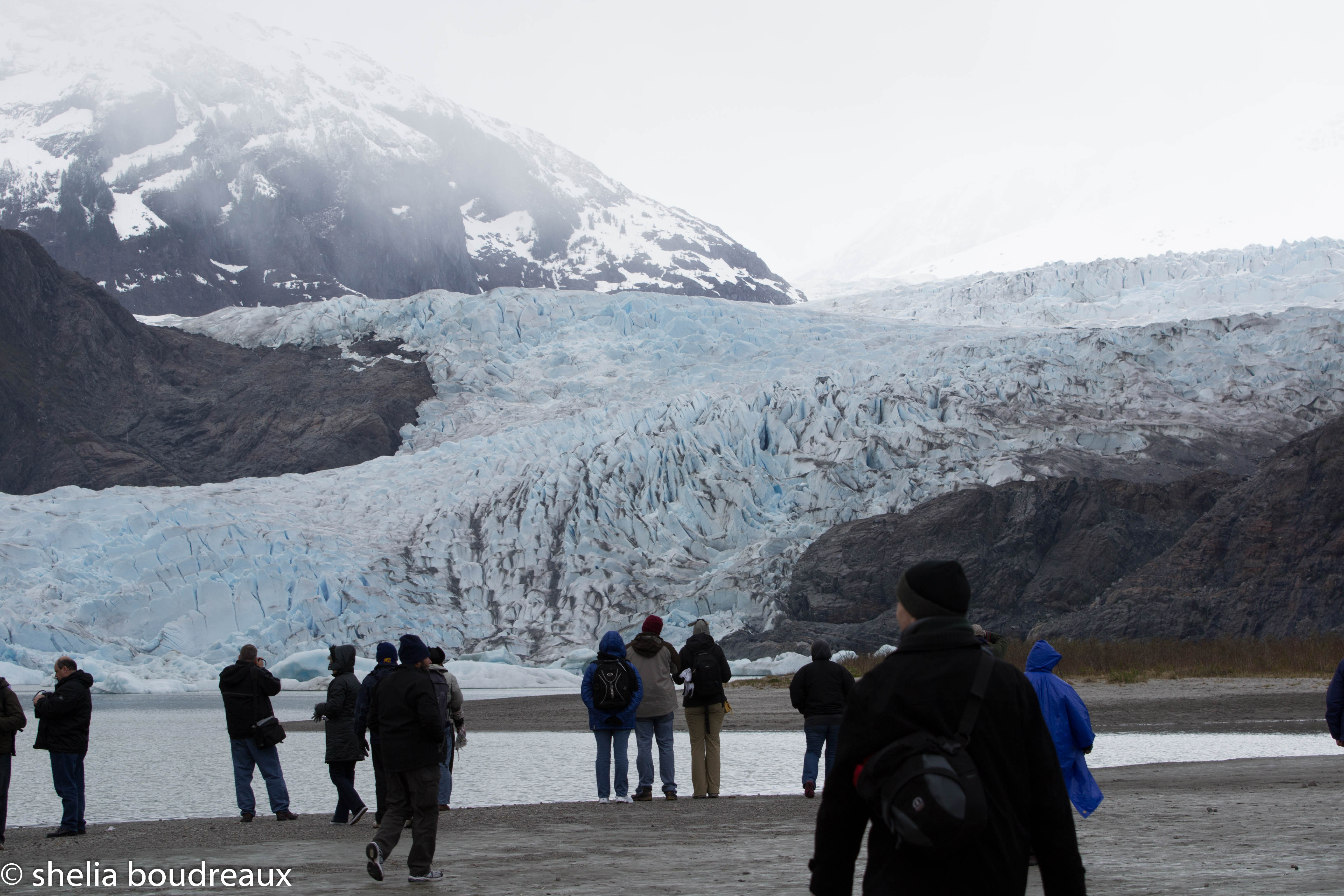 You can read more about the glacier from the visitor center, and I highly recommend you check it out.
One thing I do wish we had time for was to walk on the glacier.  I thought it was kind of a dumb idea sitting in my kitchen researching excursions.  "Walk on a chunk of ice.. who wants to do that?" I thought.  Well, now I do.  After seeing the glacier in all its glory, I wanted to walk on that sucker.  It's not like you can just walk up to it either, so one for next time!  (Plus, we saw a lot of whales off our balcony, but there was no guarantee of that).
Then we were off to check out the whales!
Now, I had never been on a whale watching tour before.  What do they do to get the whales?  Do they feed them? Well, they have spotters.  And the whales are pretty habitual so the boat drivers talk to each other and then they follow the whales around.  You don't want to get too close because the boats are small and the whales are huge.  It was freezing and raining, but it was super cool to be outside with the nature and seeing the whales.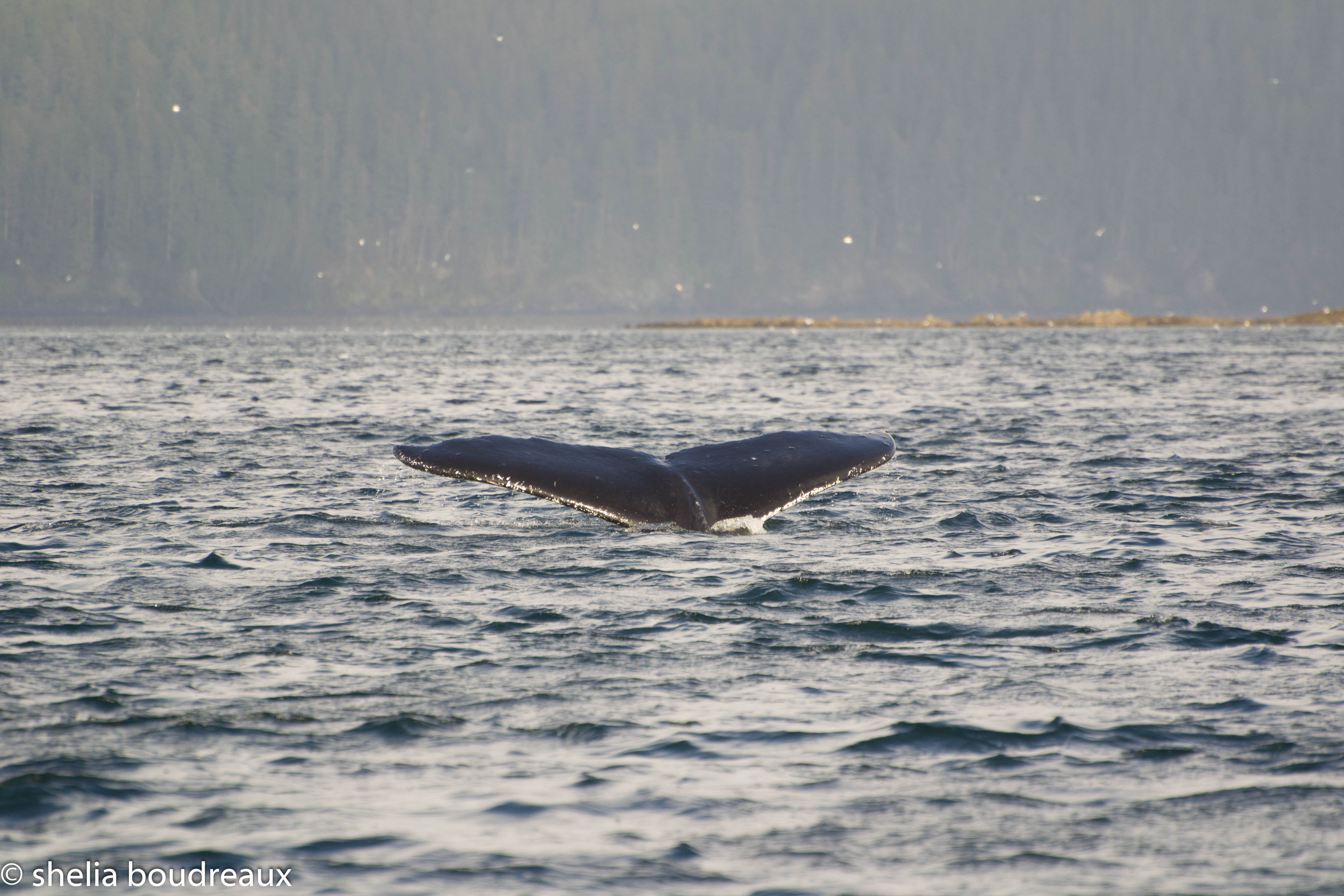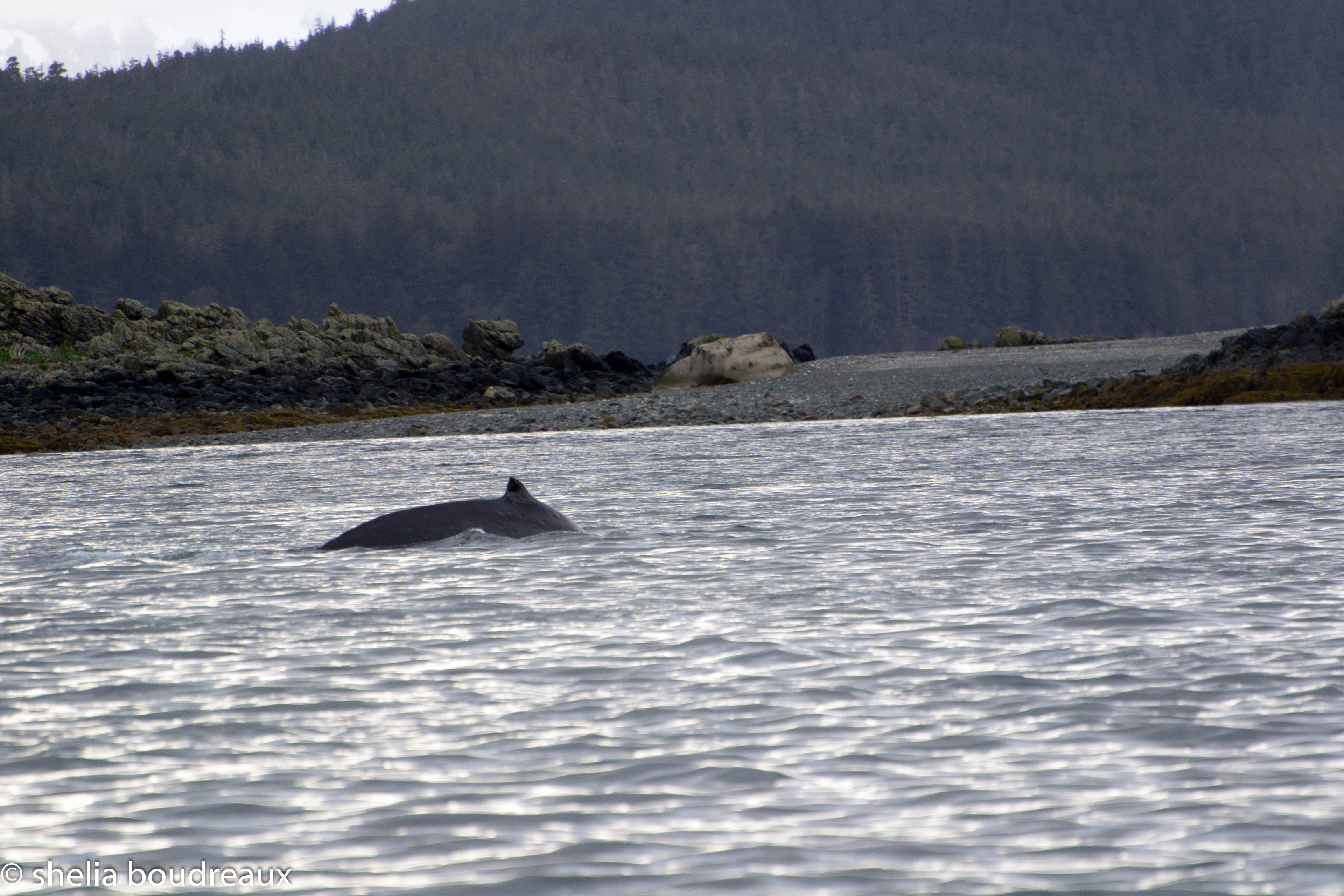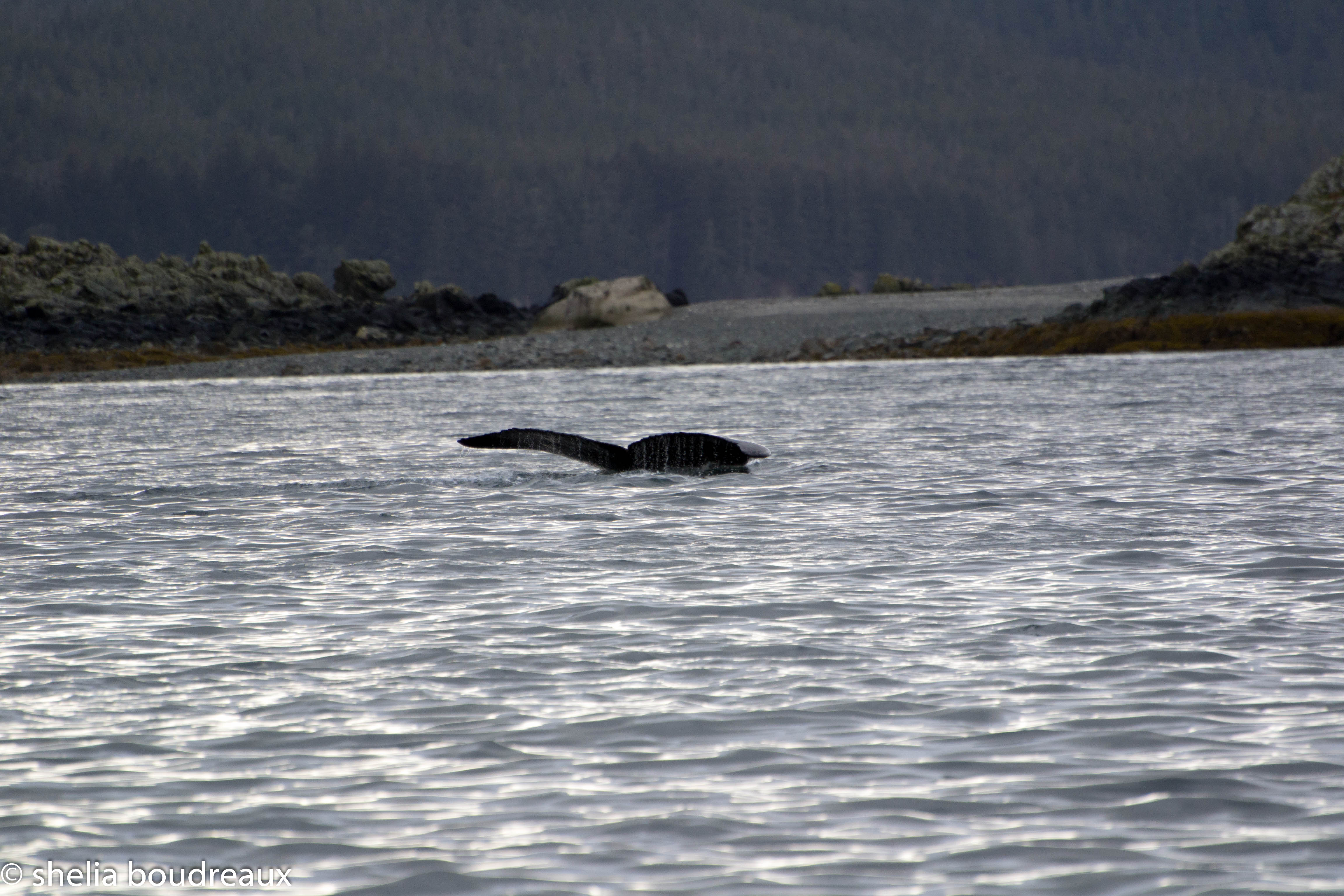 Then we did something I wasn't expecting.  We went to see eagles.  Now, after being in Alaska for a few days, I learned that eagles are everywhere, but early on the trip this was just amazing.  (there are many eagle watching tours.  think about this when booking one.  there is no guarantee that you will see an eagle on your own, but based on what we saw, I'd be surprised).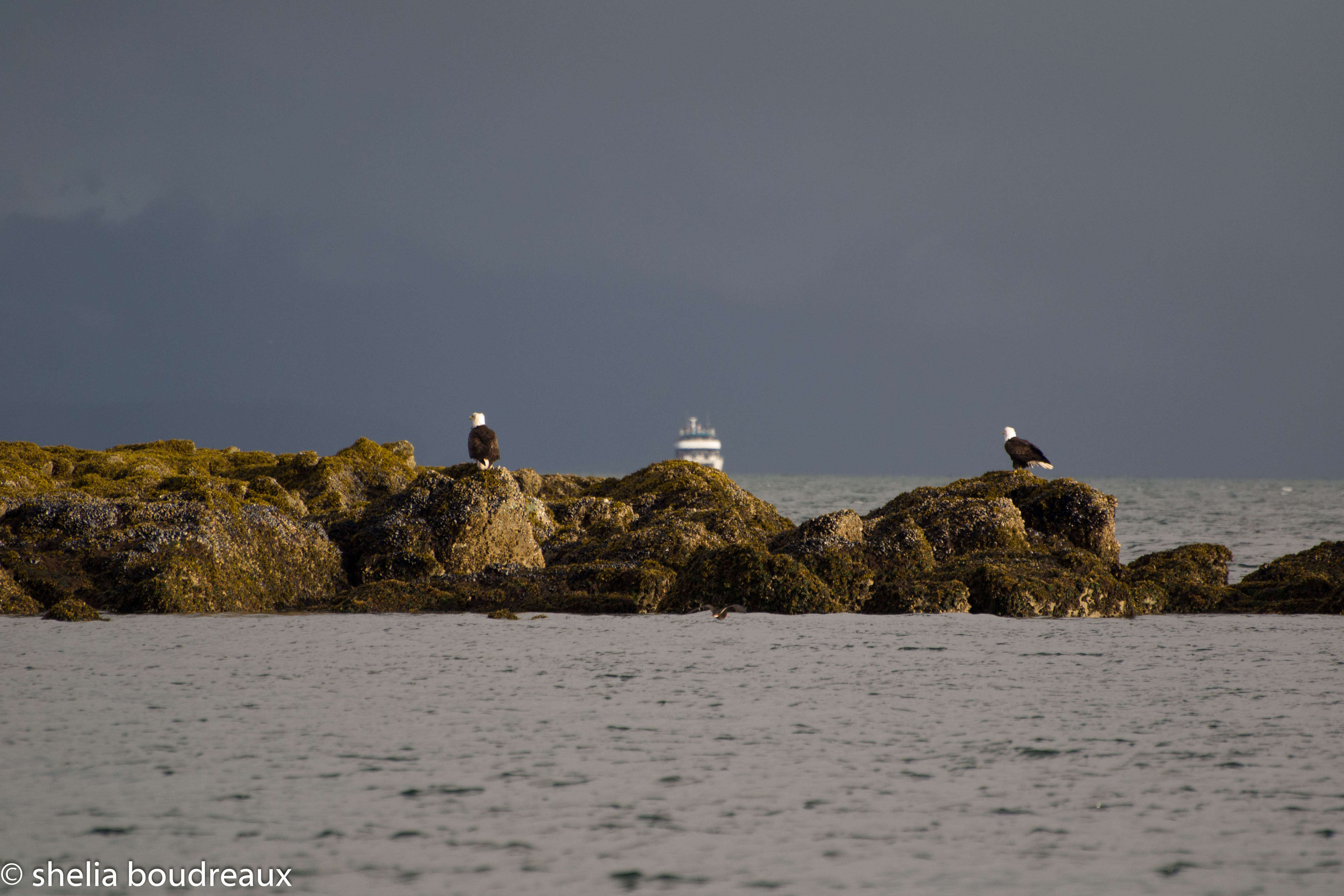 Ketchikan
We stopped in at the Totem Heritage center.  It's a good stop and very interesting history. Not long but a good deal to see.
There is lots of shopping and little craft stores.  I bought myself a wooden owl there.
The big thing is to go fishing, but if you aren't into that, the city gives enough to do just walking around.
The city has a lot of history and it is well documented.  It was once the seen of a red-light district and you can take a very cheesy, but good tour of the house.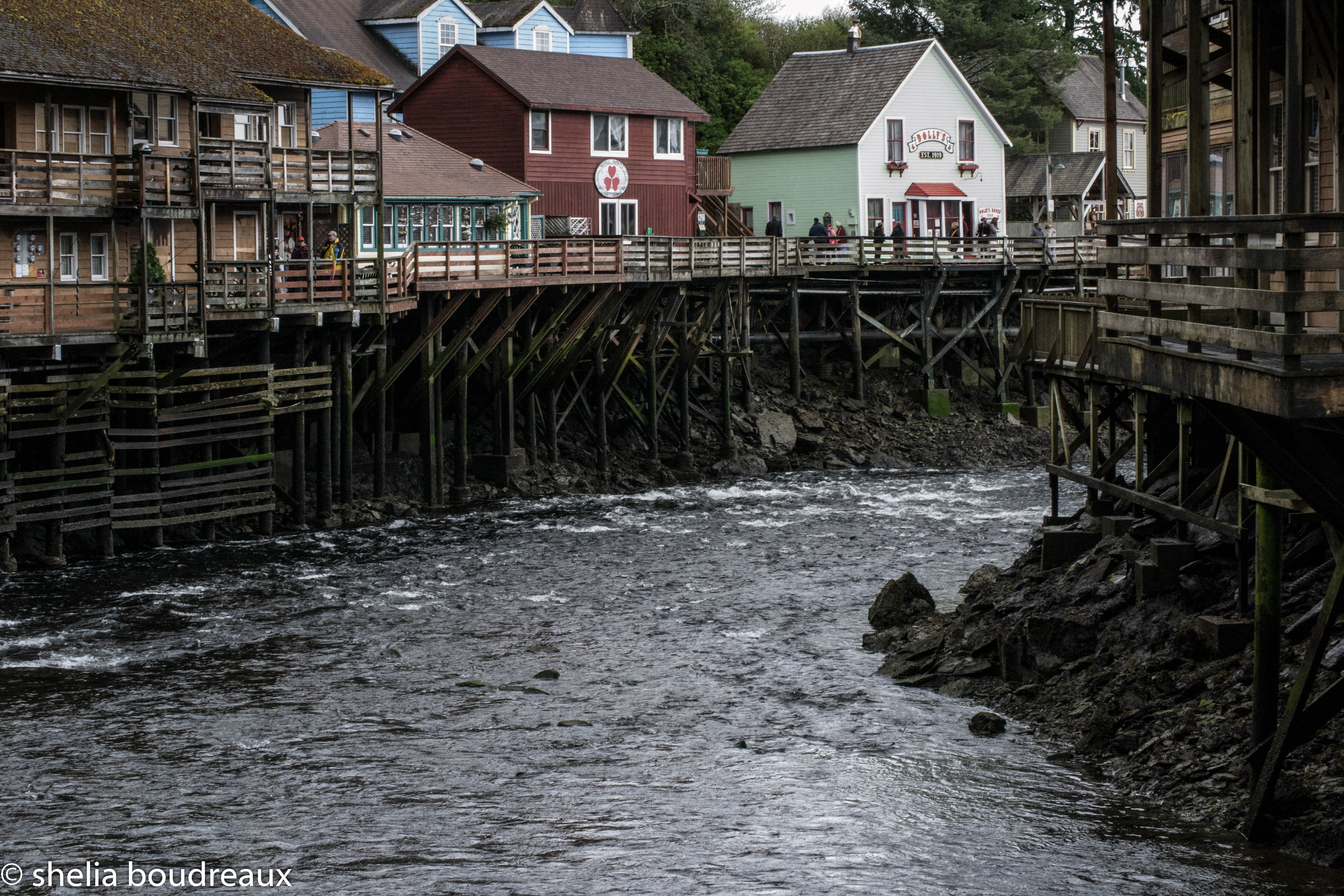 Skagway
Skagway is a VERY small town.  Unlike Ketchikan, there weren't that many shops.  Most people took the train up to the Yukon to see the beautiful scenery.  Not us.  We did it like they did during the gold rush – we rode horses!
They are very accommodating and even if you have never been on a horse, you will be okay.  They do not let you go free with the horse and there is always someone around to help.   I highly recommend this tour!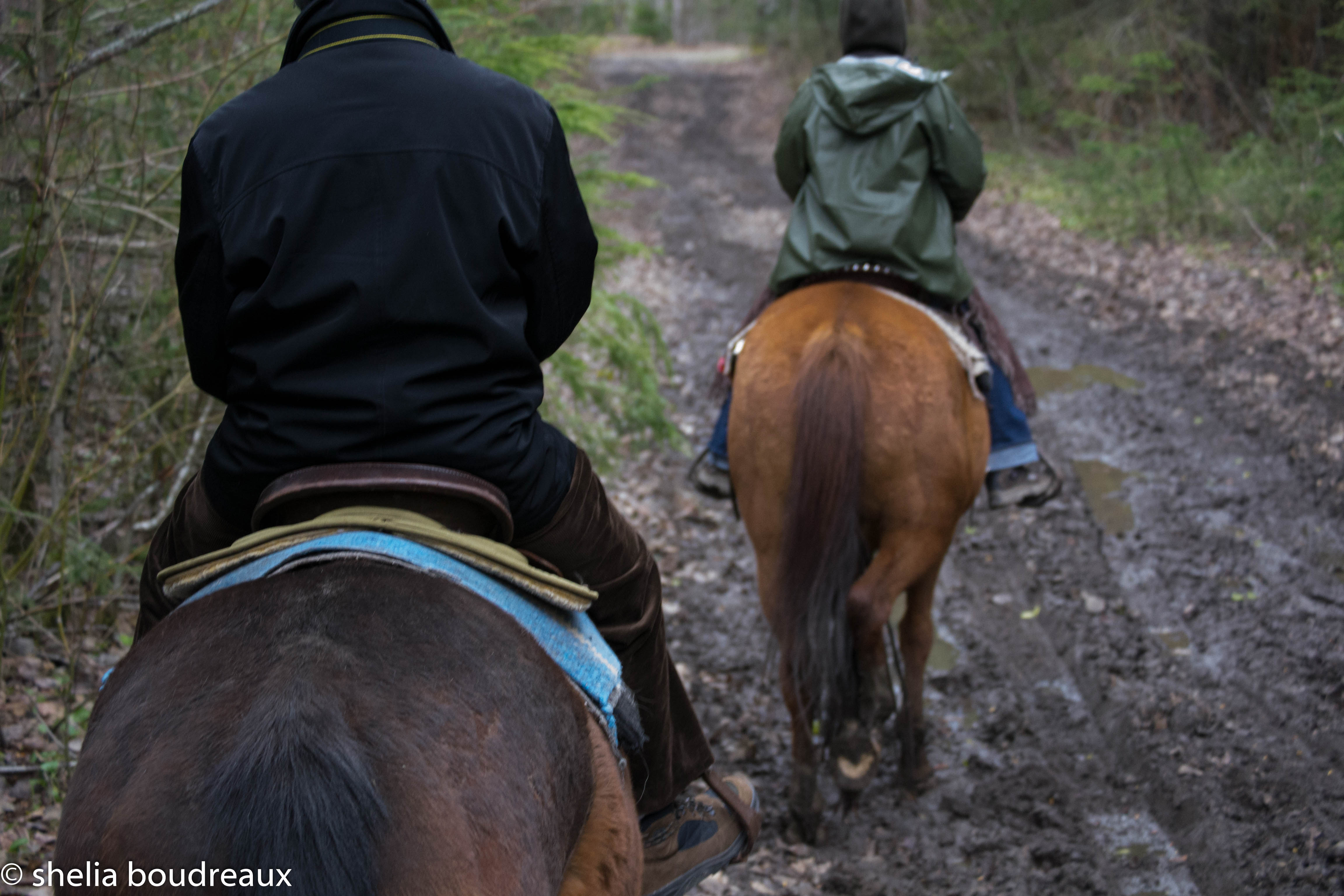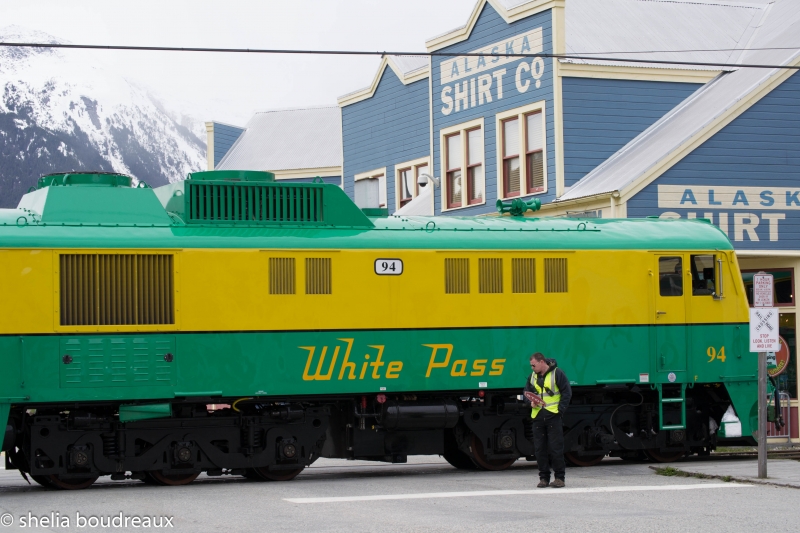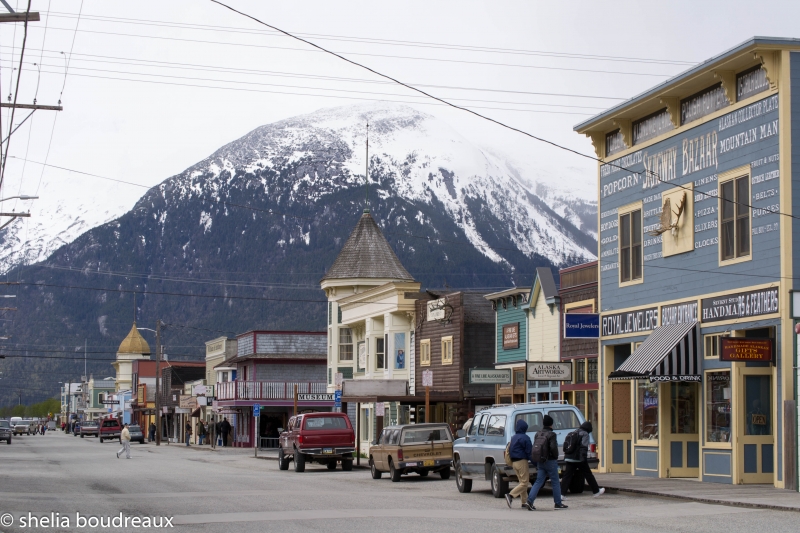 Glacier Bay
As I said earlier, get yourself a balcony room if you can.  For the main part of glacier bay, we did go to the outside of the ship because the ice was calfing (why can't they just say dropping??).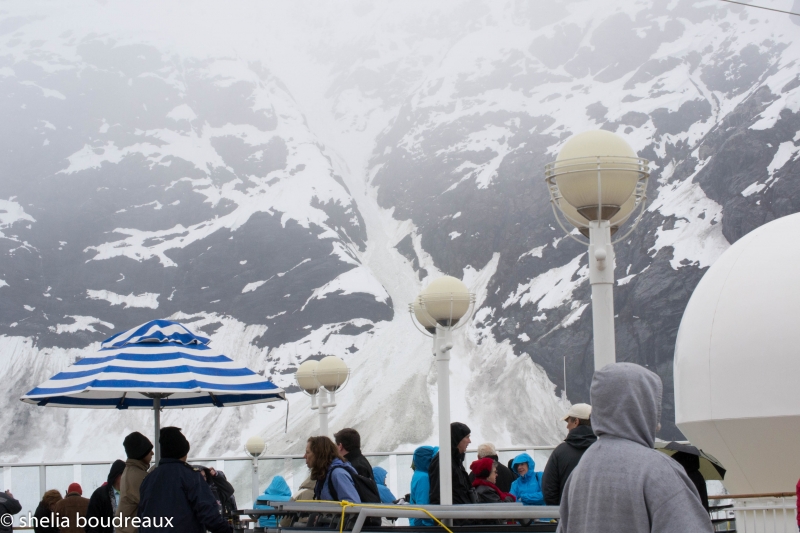 Seattle
We only had a day in Seattle, but we got to see the highlights.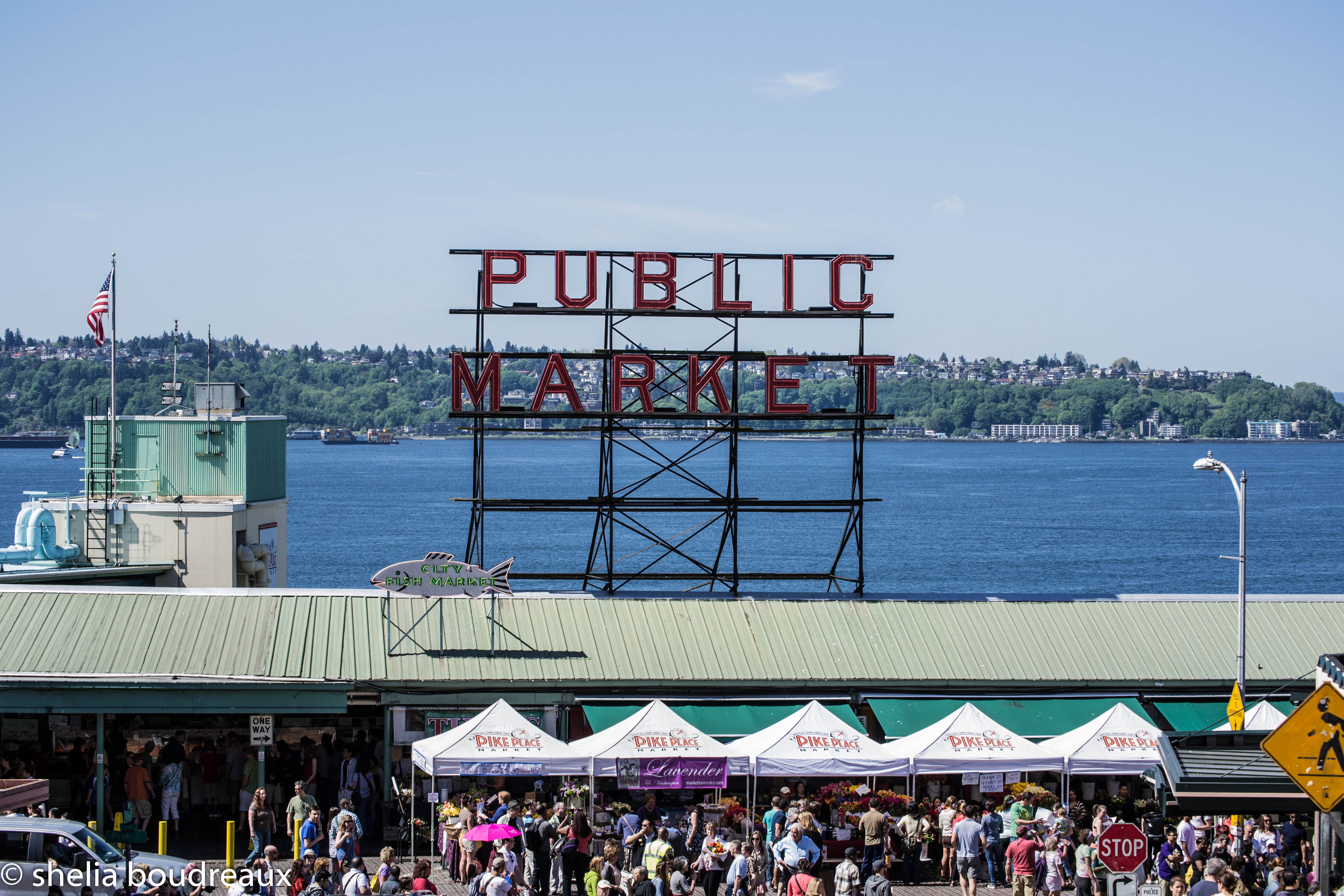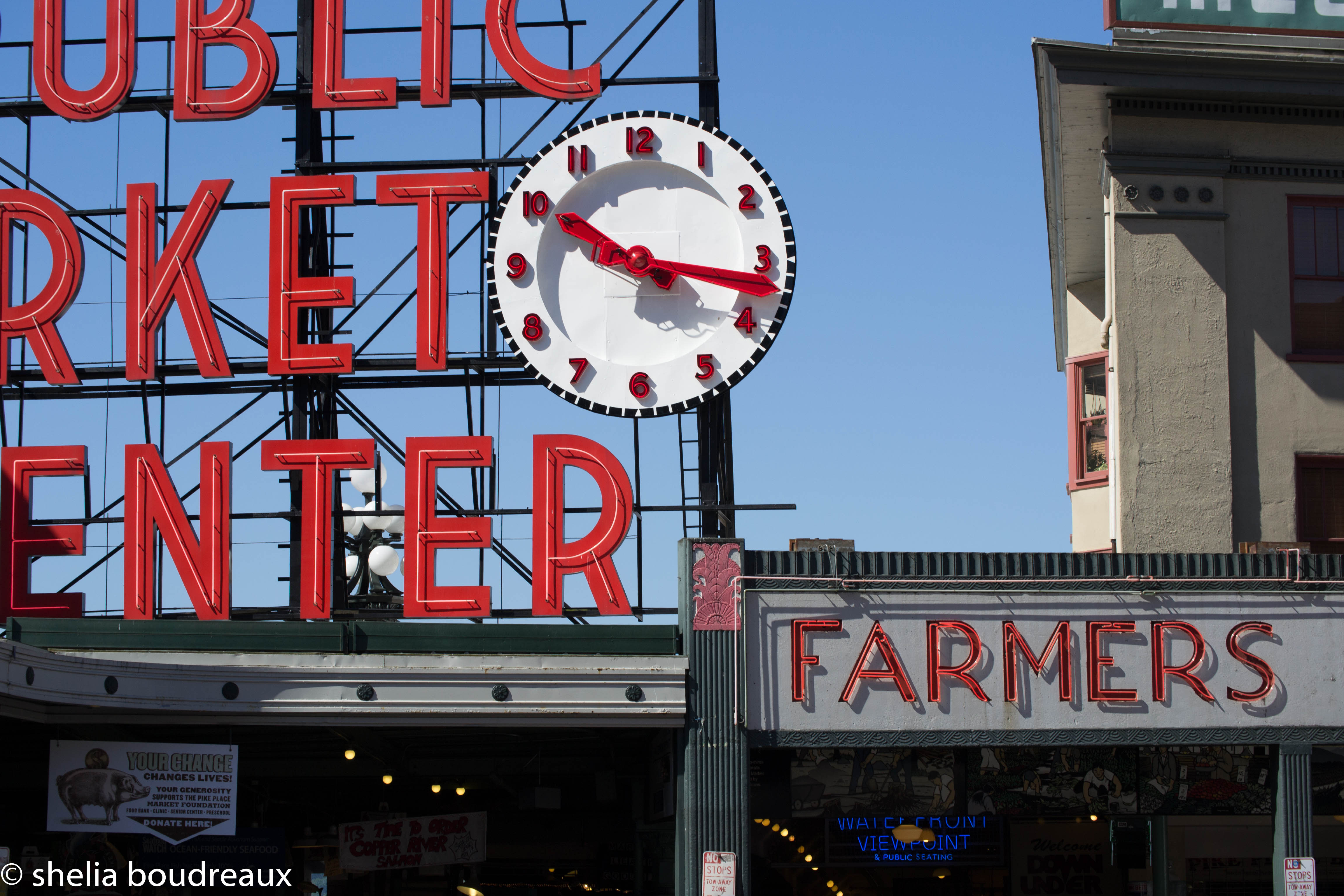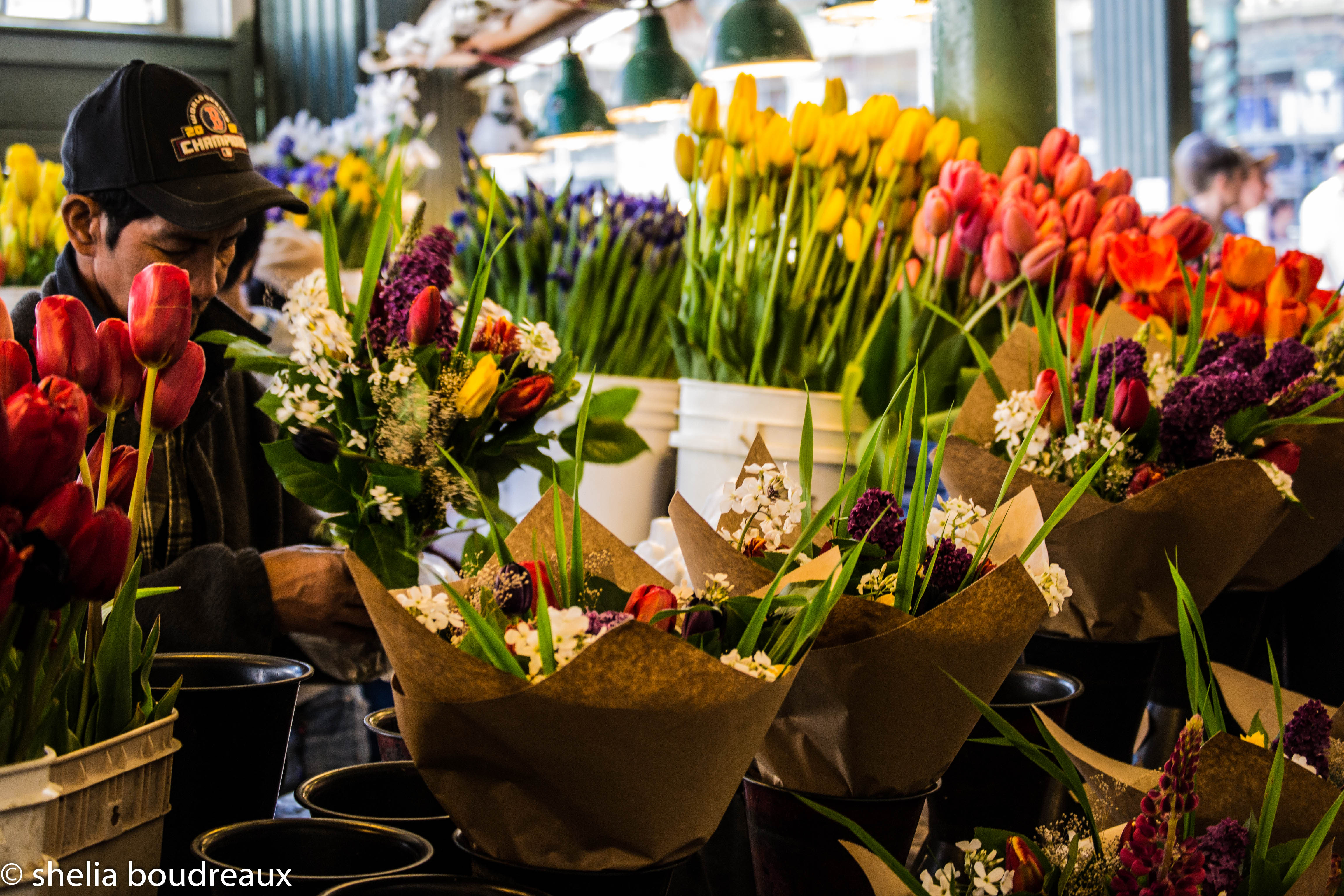 Again, the trip was great, and I would go again if other people were going too.  Or maybe if there was a sale.  Or to see the bears, because it was too cold when we were there. Or maybe to so salmon fishing..
Check out some other blogs that talk about Alaska and the parts that I didn't go: