Barcelona is one of the best cities in Europe.  It is especially good if you are intimated or not quite sure if you are going to be okay in a foreign country.  Because Barcelona has the cruise ports, there is a huge tourist population.  It has great food, shopping, architecture and the city is easily laid out to find things.  If you are looking for your first trip, I'd highly recommend Barcelona.
We have been there many times as it is a good hub between USA and other European cities.  You can also read about our Spanish cruise here too.
The first thing I like to recommend in a city is the hop on hop off bus.  The hubs hates these buses, but I think they are great to get acclimated to the city. Plus, in Barcelona, there are lots of things that you just need to see while driving by, such as Gaudi's buildings.  They are cool but unless you want to stop the bus is a great way to see them.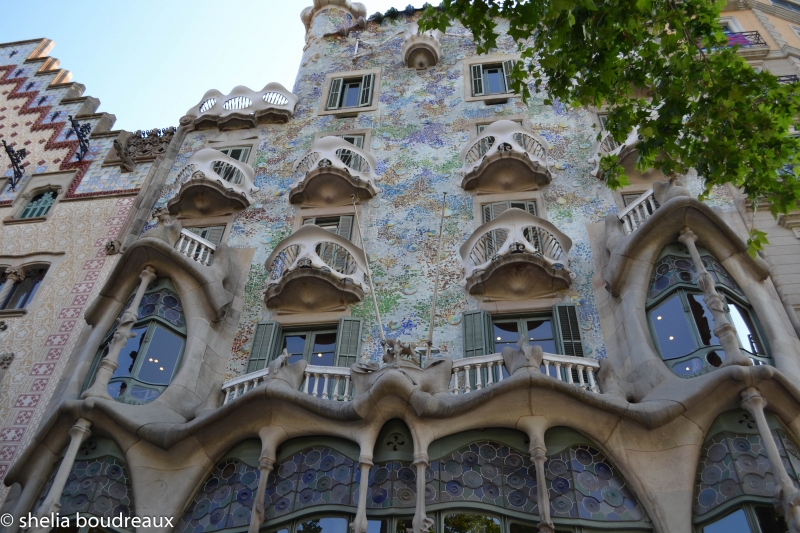 You don't want to miss Las Rambla. It is a famous touristy street. You walk down the middle and there are lots of little carts and street art.  The stores are okay but the touristy stuff is quality.  I have bought scarves, magnets, etc there.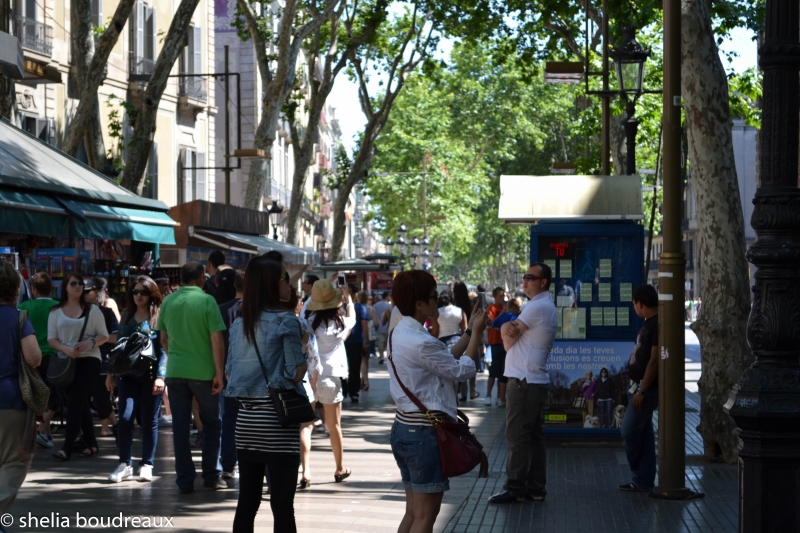 On Las Rambla, there is the major market that is a site all in its own.  The colors and flavors are like nothing you have ever seen in one place.  There are wine bars and restaurants on the perimeter and I highly recommend you get a bite and just take it all in while you are there.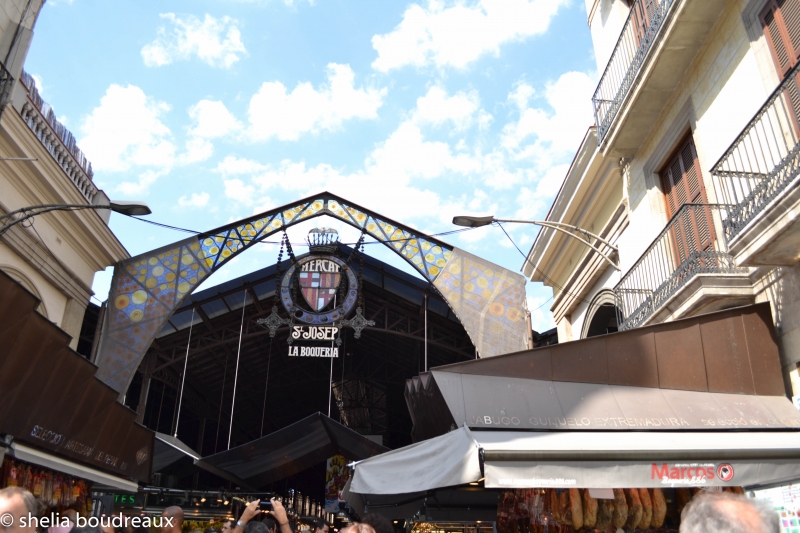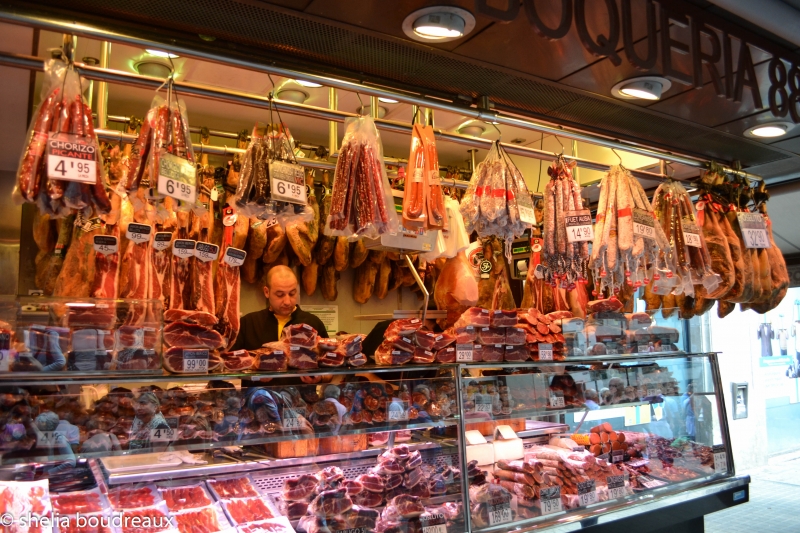 The Sagrada Familia is a must to see.  The church is Gaudi's work of art that we worked on for 43 years before his death.  The church is still being completed to this day so it is a little odd.. it is this magnificent church with construction everywhere.  It is set to be completed in 2026, but we shall see.  I am confident that by then other improvements will need to be made.    Get there early as the lines form long and you probably need a couple hours to take it all in.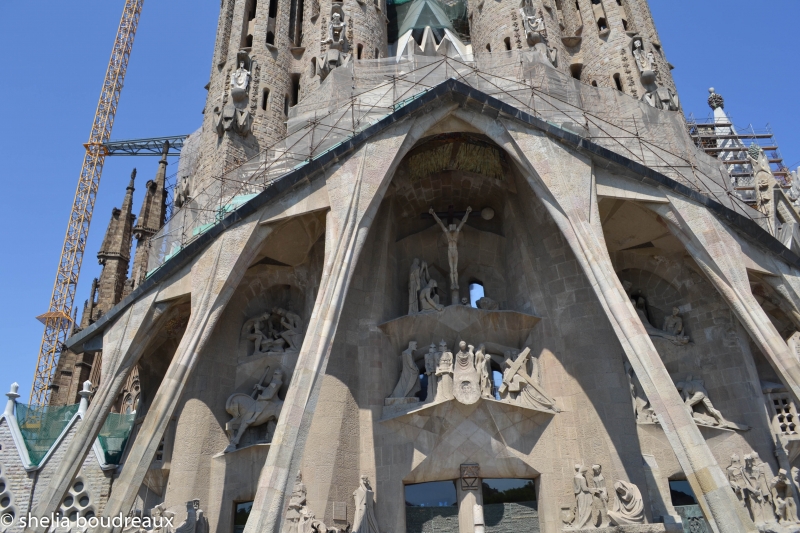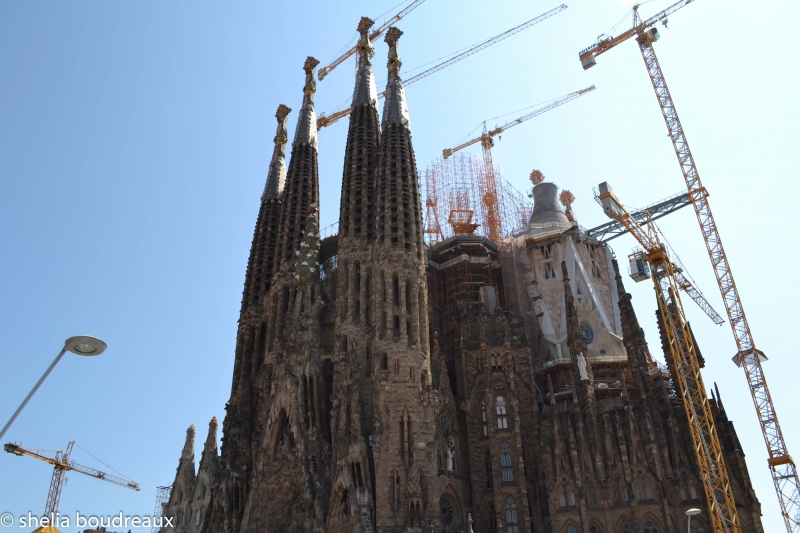 The Beach.. oh goodness.  Go.  I have been to many beaches in the world and the Mediterranean is unlike anything else.   There are party beaches and peaceful beauties. My favorite on is about 45 minutes south in a little town of El Vendrell.  You don't have to go that far to experience the beaches though.