Machu Picchu is on my bucket list and I wanted somewhere adventurous to visit for my Birthday in 2015.  So off to Peru we went.
The Peruvian people are some of the most warm and friendliest people I have ever met.  Everyone was friendly.  Everyone.  It seemed like people just wanted us to enjoy life.  The food was fabulous and the nature was unbelievable.
So, planning a trip to anywhere in South America is not easy and Machu Picchu is not the exception. We didn't want to take an organized tour and we are glad we didn't because you really don't need one.
Options
From Houston (and most US) you fly direct to Lima.   You will probably get in around midnight or so. Then you have options.  You can hang out in Lima, or go directly from Lima to Cuzco.  From Cuzco you then take a train ride to Aguas Calientes.  That is the city you stay at for Machu Picchu.  Then from Aguas Calientes, you take a bus up to the ruins.
You can also walk from Cuzco to Aguas Calientes, known as the Inca Trail.  We did not do this option so I am not going to have much information on it.  However, we met a lot of people who did walk it and everyone raved about how great it was.
We decided to go straight to Cuzco from Lima and take the 4am flight.  Our flight was cancelled and we had to wait until 8am for the next flight.  Lima Airport has plenty of options.
The Lima Airport…
There are things you should know about the Lima Airport.
1. United operates only during certain times, so there is not a United rep there all the time.  On the way out, we got to the airport 10 hours early and we were told to come back in 8 hours.
2. The Lima Airport does not close.  You can sleep there.  Lots of people do.  On the floor, in the chairs, everywhere.  There is a hotel connected but it runs about $200 a night (why spend $200 when there is the floor??).   There is a very very tiny lounge in the domestic area.  When you land, you are landing in the domestic area (I know it is odd).  BUT, on your way out, you can hang out in the VERY VERY NICE international lounge.  I could have spent the whole day there.  Unfortunately we needed to check bags so we had to wait for the United rep to get there until we could get to the lounge.
3.  Behind the stairs is an official baggage hold.  Since we had to wait for United, we checked our bags there and then got a cab to sight see.  It wasn't cheap but the alternative was to hang out in ticketing.  Boring.
4.  There are LOTS of cab drivers at the airport.  They are aggressive and everywhere.  The guys in Green are reputable.
5.  You can easily see most of Lima in 6 hours.  We went downtown, saw the churches, went to the beach and took a bus tour.  I highly recommend you check out the city.
Cuzco
Our trip had us in Cuzco twice.  Here is our itinerary
Houston to Lima  (air)
Lima to Cuzco  (air)
One night in Cuzco
Cuzco to Aguas Calientes (train)
Two nights in Aguas Calientes
Aguas Calientes to Cuzco (train)
Five nights in Cuzco
Cuzco to Lima (air)
Lima to Houston (air)
Cuzco is a great small city.  Everywhere was walkable except to the ruins.  You can take a tour to that but we just took a cab and I think that was really all we needed.
Here is the big issue.  Altitude sickness.  Cuzco is 3.400 m up.  Altitude sickness can begin at 2,400 m. You are high up.
Many people choose to go to the other cities around Cuzco first and gradually make their way up.  I've been to high places and never had a problem.  Until this trip.  So, altitude sickness feels like you have ingested way too much MSG. Or, remember back in college when you had one too many shots and you just wanted to feel normal.  With a headache and nausea.  It was odd to walk down the hallway and have to rest and not know why.  The whole experience is very unpleasant.  I tried to walk up the stairs and just couldn't.  I had to put my head between my legs because it was like I just ran up 10 flights of stairs, when in reality it was just ten steps.
So, keep this in mind.  We stayed at the JW Marriott in Cuzco and they were the most accommodating hotel I have ever stayed at, ever.  The hotel staff saw us as we arrived look pale and disoriented.  They sat us down until our room was ready.  They have a person on staff who administers oxygen when you cannot take it any longer.  Not to mention the hotel was beautiful inside.  And the spa was just wow.  If you go, get the chocolate massage.  You will thank me later :).
More on Cuzco
The city square is really pretty.  There is a market that sells anything you could possibly want.  There are several art museums and chocolate museum is a must.  The big drink there is a pisco sour.  I wasn't a fan as they put egg whites in the drink but after a few days they grew on me.   The food was great everywhere we went.  Read my trip advisor reviews here:
Cicciolina
Don Carlos
JW Marriott
I would recommend you stay at least three days in Cuzco.  Many people were shocked that we spent five days but it was just a really relaxing city.  Plus the first two days we really felt bad and had we left then we wouldn't have experienced the city like we did.
On to Aguas Calientes…
There are several ways to get to Aguas Calientes.  We opted for taking the train rather than walking/camping.  The train ride was super cool.  First, it was my birthday and they had the train singing happy birthday to me, complete with an apple pie and candle!  The staff just had fun the whole trip and the scenery was awesome.  The trip is narrated so you know what you are looking at most of the time.
Here are my thoughts on where to stay:
Stay at El Mapi or if you want to go cheap stay at a hostel.  Do not spend a lot of money for the main hotels.  We stayed at El Mapi and it couldn't have been better.  We took a bird watching tour at the sister property (that charged $800 a night) and it confirmed we were happy with our hotel choice.  BUT do the bird watching tour!  The guide is super knowledgeable and I saw so many amazing birds.  They have a humming bird area too (you could go there for free but you are paying for the guide's knowledge).
Aguas Calientes exists for no other reason than for people going to Machu Picchu.
It is a cool little city with a great market for take home items (I bought a bunch of stuff and I never by things) like pillow cases and little wooden owls.  Don't expect much of this city, but it is cute.  We stayed two nights because we did not want to be rushed.  You would not need three nights, but the two nights was nice.
Many people took the morning train to AC, then went straight up to Machu Picchu, then took the train back to Cuzco.  But here's the thing… if you are going to go through all the effort to get there, why not take it easy and enjoy the place??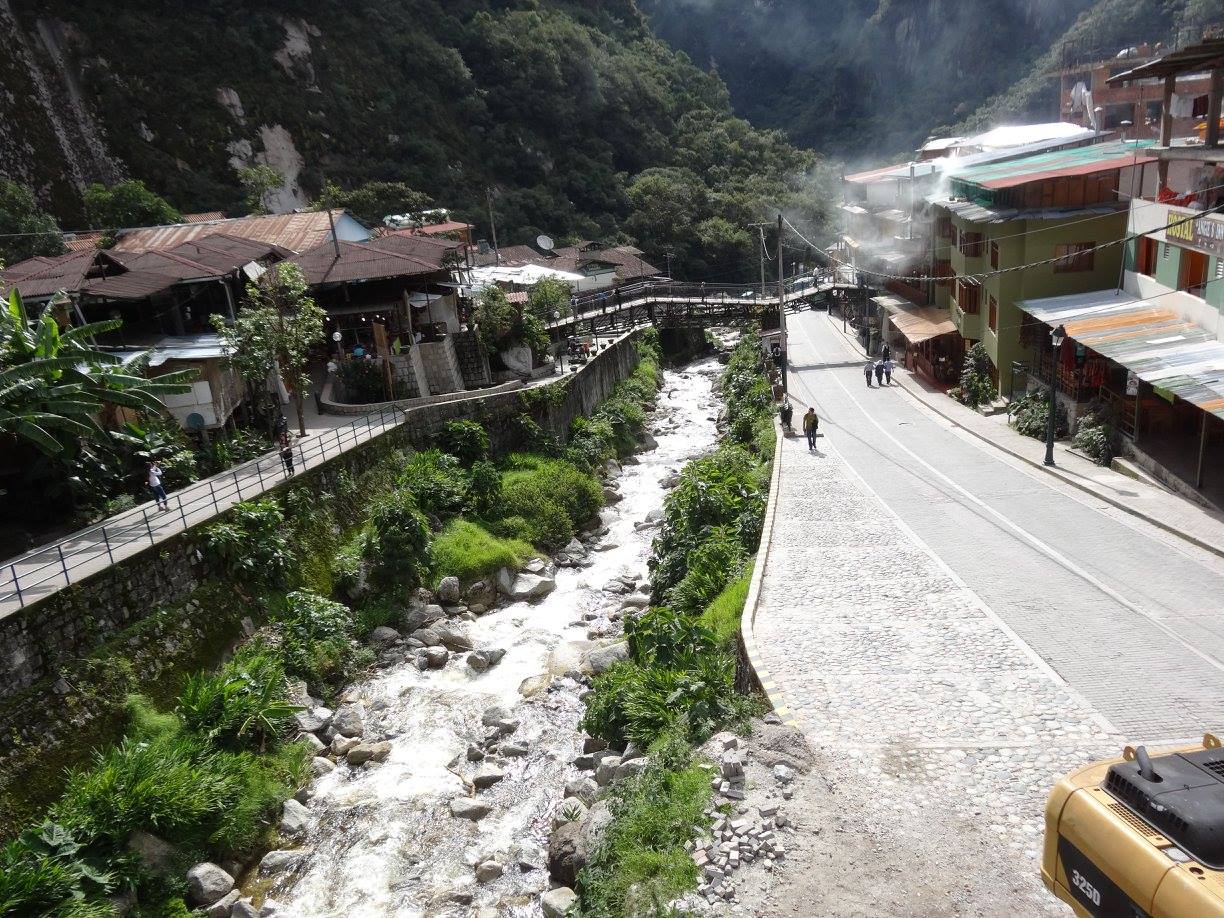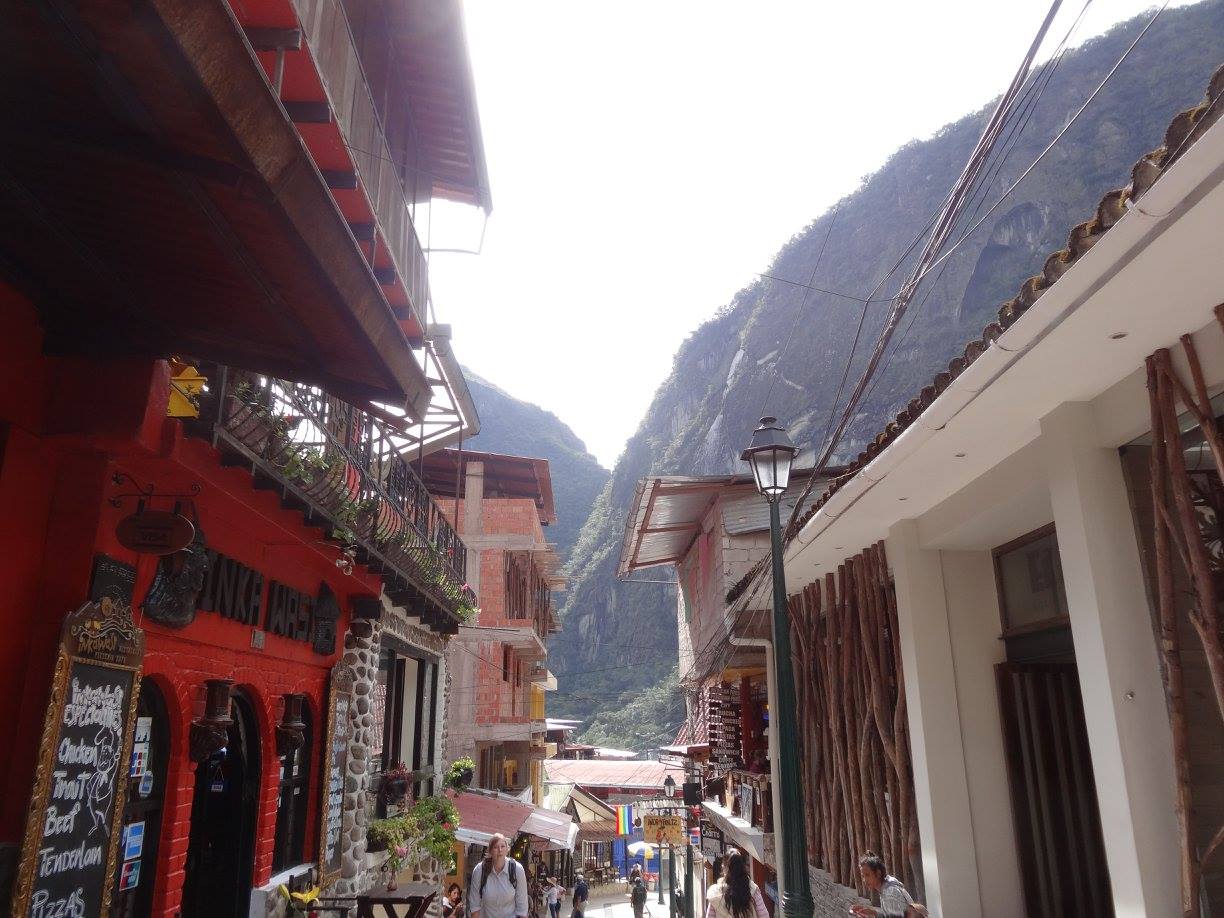 Machu Picchu
We opted to go to Machu Picchu in the morning and using a private guide.  I am glad we did because they handled the logistics of standing in line for tickets and such.  There were various reports of when was the best time to go up.  I think the guides want to space people out so they try to convince people that the afternoon is the best time to go.  But there really isn't a BEST time to go.  Many people line up to get there as the sun is coming up.  However, the actual ruins are covered in fog many mornings and it is kind of in a valley of other mountains, so sun rise isn't all what it is expected.  There were some people who stayed at EL Mapi with us that went in the morning and it was packed so they went again in the afternoon.
Weather
Regardless of when you go, remember to take rain gear and mosquito repellant.  It was sunny and bright and within an hour it went from hot to cold to raining to hot 'after rain' feeling.  Take layers, layers and layers.
There is no shelter so when it starts to rain, you are going to get wet.
Getting to Machu Picchu
Our guide was very knowledgeable but you didn't need to have a guide if you had a book or reference materials.  We used a guide because the process was little confusing.  Now that we know, I will share:
1.  You go down to buy your tickets.  You must take your passport with you.
2.  Pick your time and get in line for the bus.
3.  Get on the bus.
4.  Travel up a very windy road.  Some people walk it to save money.  Don't do this.  There isn't a pedestrian path and you could get run over.  And remember the weather?
5.  Get off the bus, go through check in, follow the signs.
There are no toilets inside the gates so make sure you go (for a fee) before you go through the gate.
Our guide was from the area and his family held a lot of the traditions so it was interesting to hear his perspectives.  I still sort of recommend getting someone to help you for the stories but it isn't necessary. The hubs thought it was a waste of money, so take your pick.
I hope you have a wonderful time.  Let me know how your trip goes!